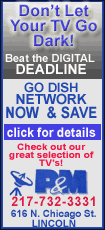 Yang's surrendering of the CEO reins, announced Monday, won't occur until Yahoo finds a suitable replacement. The Sunnyvale-based company said it is interviewing candidates inside and outside Yahoo in a search led by its chairman, Roy Bostock, and the executive recruitment firm Heidrick & Struggles.
It didn't take long for analysts to conclude Yang's departure will clear the way for a major overhaul that could culminate in Yahoo's sale to Microsoft -- something Yang refused to do in May, to the great irritation of shareholders.
"We still believe Microsoft will eventually own Yahoo," UBS analyst Benjamin Schachter wrote in a research note late Monday. "Jerry moving out of the CEO role may accelerate this."
Microsoft declined to comment Monday.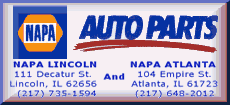 Although Yang had publicly expressed his desire to remain at the helm, Yahoo's board faced intensifying pressure to cast him aside as the company's shares plunged to their lowest levels since early 2003. The stock fell 19 cents Monday to close at $10.63 -- a fraction of Microsoft's last bid of $33 per share in early May.
Microsoft CEO Steve Ballmer huffily withdrew the offer after Yang sought $37 per share. The negotiating breakdown triggered a shareholder revolt led by billionaire investor Carl Icahn, who called for Yang's ouster in July.
Icahn reached a truce that put him and two allies on Yahoo's 11-member board, but he still has been lobbying for Yahoo to pursue a deal with Microsoft that would either involve selling the company in its entirety or just its search engine, which ranks a distant second to Google Inc. An Icahn spokeswoman said the financier had no comment Monday.
Monday's shake-up comes as no surprise, given the challenges facing Yahoo.
"The shareholders were ready to pick up pitchforks and torches," said technology analyst Rob Enderle. "If Jerry wasn't a founder, he already would have been gone" months ago.
Bostock made it sound as if the change in command had been in the works for some time. "Jerry and the board have had an ongoing dialogue about succession timing, and we all agree that now is the right time to make the transition to a new CEO who can take the company to the next level," he said.
Yang, who started working on Yahoo with Stanford University classmate David Filo in 1994, will revert to "Chief Yahoo," a titular role he filled before replacing former movie studio boss Terry Semel as CEO in June 2007. He will also remain on Yahoo's board of directors.
"All of you know that I have always, and will always bleed purple," Yang wrote Monday memo to employees, referring to the company's official color.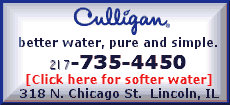 Sue Decker, Yahoo's president, is expected to be among the candidates to succeed Yang, although she has been an integral part of the management team that has exasperated the company's shareholders.