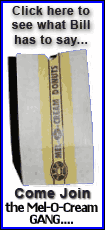 Light, sweet crude for December delivery slipped 55 cents to $54.40 a barrel in electronic trading on the New York Mercantile Exchange by noon in Europe. The contract Monday fell $2.09 to settle at $54.95, the lowest since January 2007. Prices have fallen about 62 percent since reaching a record $147.27 in mid-July.
Stock markets, which oil investors use to gauge sentiment about the global economy, fell on mounting evidence that U.S. consumers are cutting spending as big corporations shed tens of thousands of staff.
The Dow Jones industrial average fell 2.3 percent Monday, and Asian stocks were lower across the board Tuesday. Japan's benchmark Nikkei index fell 2.3 percent, Hong Kong's Hang Seng index slid 5.1 percent and the Korea Composite Stock Price Index dropped 3.9 percent.
"We're hearing bad news every day," said Victor Shum, an energy analyst with consultancy Purvin & Gertz in Singapore. "The market has priced in a recession in the developed countries and a slowdown in China so the uncertainty is how long and deep this recession will be."
Citigroup Inc. said it's cutting another 53,000 jobs in the coming quarters after announcing last month it would lay off 22,000 workers. Analysts forecast Wall Street could lose up to 200,000 jobs by year-end.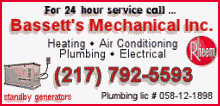 Retailer Target Corp. said profit fell 24 percent in the third quarter and Lowe's Cos. predicted a fourth-quarter profit below the average analyst forecast.
"The $55 level has gotten some support," Shum said. "But downward pressure continues and we may approach $50."
The Organization of Petroleum Exporting Countries, which accounts for about 40 percent of world crude supply, will have an informal meeting later this month, and some members are calling for another production cut on top of the 1.5 million barrels a day reduction the group announced last month.
OPEC will more likely reduce output quotas at it next official meeting on Dec. 17, Shum said.