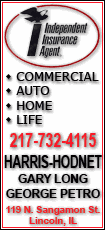 In a shuffle at the top of Mazda, Hisakazu Imaki stepped down Tuesday as president and chief executive to become chairman. The number of Ford representatives on Mazda's seven-member board was cut to one from three.
The sale would give Ford 52 billion yen ($540 million) based on Mazda's closing stock price Tuesday of 184 yen, or $1.90 -- barely a quarter of what it was worth one year ago.
The move comes amid growing losses at America's major automakers, which are pleading with Washington for an emergency $25 billion bailout loan from the U.S. government to get through the economic slump.
On Monday, GM said it would sell its remaining 3.02 percent stake in Japan's Suzuki Motor Corp. for 22.37 billion yen ($230 million).
Mazda Motor Corp., which makes the RX-8 sports car and Miata roadster, bought 96.8 million shares at 184 yen ($1.90) a share, the Hiroshima-based company said. The shares rose in morning trading but then dipped 1 percent Wednesday to 182 yen.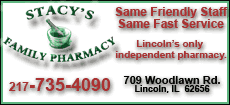 Major trading house Sumitomo Corp. said it bought 0.5 percent of Mazda, or 7.1 million shares, at 184 yen a share, for a total of about 1.3 billion yen ($13 million) on Wednesday. Hiroshima Bank said it spent about 2.6 billion yen ($26 million) for 14.2 million shares. The Chugoku Electric Power Co. said it bought 0.33 percent of Mazda, or 4.73 million shares.
The Nikkei, Japan's top business daily, said about 30 companies that do business with Mazda were expected to buy shares, including major electronics maker Panasonic Corp. and auto-parts maker Denso Corp. Panasonic and Denso declined comment.
Ford, based in Dearborn, Michigan, racked up losses of $8.7 billion in the second quarter, its worst result ever, and has used up $11 billion of a cash stockpile in the past year.
Ford formed a capital alliance with Mazda in 1979, taking a 25 percent stake. That was raised to 33.4 percent in 1996 -- a controlling share in Japan. Over the last decade, Ford helped engineer a turnaround at once-struggling Mazda, sending executives and sharing technology and auto parts to cut costs.
Ford and Mazda have said they will maintain their strategic relationship. Mazda's overseas plants in the U.S., China and Thailand are joint operations with Ford. But Mazda in the future will likely be less able to count on Ford's support, including money and management personnel.