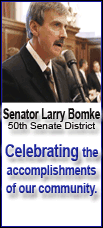 But now, as the economic downturn continues, concerns are shifting from rising prices to the opposite extreme: the possibility of a destabilizing bout of deflation.
Here are some questions and answers about deflation:
Q: What is deflation?
A: It's a period of recurring declines in overall prices -- though it can happen in specific markets, too. In August, home prices were down 16.6 percent from August 2007 levels, while oil prices have plunged about 40 percent from a year ago.
Q: What causes deflation?
A: Falling consumer demand is a key trigger, as it forces companies to cut prices as they try to encourage buying. Consumers are nervous about rising unemployment and investment losses, and tight credit markets are limiting borrowing; as a result, people are spending less. Consumer spending in the third quarter fell the most it has in 28 years.
A stronger dollar also contributes to deflation -- it causes import and commodities prices to fall, pushing down overall price levels.
Q: Lower prices sound good. Why is deflation bad?
A: Any price instability is not good for the economy. The pattern of falling prices is hard to stop because it feeds on itself, similar to spiraling inflation. Look at the housing market: As prices decline, would-be buyers are putting off purchases in hopes of getting a better discount later, and that drop in demand can lower prices further.
During deflationary periods, companies taking in less money react by slowing production and cutting jobs, which causes consumers to scale back spending even more.
Q: When have we seen deflation?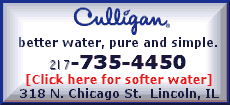 A: The U.S. hasn't seen year-over-year declines in the Consumer Price Index for almost six decades, and those periods didn't occur during bear markets like the one we're in now. If deflation does occur in the U.S., it will be something most people haven't experienced, says Merrill Lynch economist David Rosenberg.
Disinflation, or a slowdown in inflation that might turn into deflation, is more common -- it happened in 1961 and 2001.
Tuesday's Producer Price Index showed a record 2.8 percent drop in wholesale prices for October, while CPI, which is due Wednesday, is expected to show slowing inflation for a third consecutive month.
Q: So deflation rarely happens?
A: While it's uncommon in the U.S., the Japanese economy has struggled with deflation since the 1990s. It can prove pernicious once it settles in. The Japanese government said it eradicated deflation in 2006, but the threat is back. The Bank of England also recently said it's worried about the prospect.