Financial stocks were being beaten down once again following Citigroup Inc.'s announcement of massive job cuts earlier in the week, with BNP Paribas SA, Barclays PLC, Commerzbank SA and Deutsche Bank AG all sharply lower. However, potential merger partners HBOS PLC and Lloyds TSB PLC were higher as shareholders gathered to approve the tie-up.
Mining companies, such as Anglo American PLC, Rio Tinto PLC and Xstrata PLC, were also sharply lower as fears about the scale of the economic downturn around the world weighed on commodity prices.
Earlier, Japan's benchmark Nikkei 225 average fell 55 points, or 0.7 percent, to 8,273.22 as investors digested a 64 percent slump in first-half earnings at the country's biggest bank, Mitsubishi UFJ Financial Group Inc.
"Concerns over the extent of the global economic slowdown continue to weigh across the board for stocks," said Matt Buckland, a dealer at CMC Markets in London.
Those concerns about the global economic slowdown have more than offset any relief that U.S. stocks ended higher Tuesday. The Dow Jones Industrial average closed up 151.17 points, or 1.8 percent, at 8,424.75 after U.S. computer maker Hewlett-Packard Co. said it is weathering the current economic climate better than anticipated.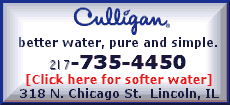 A large chunk of those Wall Street gains are expected to be erased later. Dow futures were down 111 points, or 1.3 percent, to 8,386, while Standard & Poor's 500 futures were down 13.6 points, or 1.6 percent, to 853.5.
Sentiment in the U.S. is being dented by the uncertainty about the future of Detroit's Big Three automakers, who begged Congress on Tuesday for a $25 billion lifeline to stay afloat. But the rescue plan appeared stalled, opposed by Republicans and with the Bush administration unwilling.
Moreover, there are fears that the U.S. economy may soon start to exhibit deflationary symptoms. Clues to that could emerge later with the release of October inflation data.
Analysts surveyed by Thomson Reuters are looking for retail prices to decline by 0.5 percent in October, reflecting a big drop in gasoline and other energy costs.
"If the recent collapse in global inflation rates is anything to go by, then there is the possibility that today's U.S. CPI report may serve only to compound talk that a bout of deflation, globally, is not an unrealistic prospect -- a situation hardly conducive to greater risk-taking behavior," said Neil Mellor, an analyst at Bank of New York Mellon.