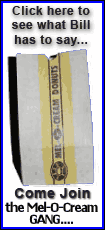 Light, sweet crude for December delivery was down 60 cents at $53.79 a barrel in electronic trading on the New York Mercantile Exchange by noon in Europe. The contract Tuesday fell 56 cents to settle at $54.39, the lowest since January 2007.
"Market sentiment is still bearish, but not as bearish as a week ago," said Clarence Chu, a trader with market maker Hudson Capital Energy in Singapore. "Volatility has come down and the market is consolidating a bit."
Stock markets have served for the past few months as a barometer of investor perceptions about the health of the global economy. The Dow Jones industrial average rose 1.8 percent Tuesday as Hewlett-Packard Co. said fourth quarter and 2009 results will exceed analyst expectations.
Most Asian stocks, however, fell Wednesday. Japan's benchmark Nikkei index fell 0.7 percent, Hong Kong's Hang Seng index dropped 0.5 percent and the Korea Composite Stock Price Index slid 1.9 percent. European markets also opened lower.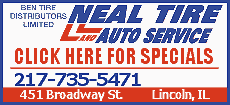 Oil investors have already priced in a recession in developed countries and only evidence of an especially severe or prolonged slowdown may push prices down further, Chu said.
Prices have fallen 63 percent since reaching a record $147.27 a barrel in mid-July.
"I don't see oil falling below $50," Chu said. "It should be above $60 in a couple weeks."
Investors will be watching for signs of slowing U.S. demand in the weekly oil inventories report to be released Wednesday by the U.S. Energy Department's Energy Information Administration.
The report is expected to show that oil stocks rose 1.2 million barrels last week, according to the average of estimates in a survey of analysts by Platts, the energy information arm of McGraw-Hill Cos.
The Platts survey also projects that gasoline inventories rose 700,000 million barrels and distillates increased 900,000 barrels last week.
Trader and analyst Stephen Schork noted that past report patterns reflected supply outstripping demand.