Facing a less-than-receptive Senate on Tuesday, General Motors Corp. CEO Rick Wagoner warned that the failure of the U.S. auto industry could lead to a loss of 3 million jobs within the first year and ripple throughout communities around the country.
"This is all about a lot more than just Detroit. It's about saving the U.S. economy from a catastrophic collapse," Wagoner said.
Dire assessments aside, the rescue plan appeared stalled on Capitol Hill, opposed by the Bush administration and Republicans in Congress who are reluctant to use the Treasury Department's $700 billion financial bailout program to come up with the $25 billion in loans.
"You're asking an awful lot," said Sen. Christopher Dodd, D-Conn. "I'd like to tell you that in the next couple of days this is going to happen. I don't think it is."
A Senate vote on an automotive bailout plan, which would also extend jobless benefits, could come as early as Thursday, but it currently lacks the support to advance.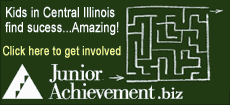 Rank and file Republicans and Democrats from states heavily affected by the auto industry worked behind the scenes trying to develop a compromise that could speed some aid to the automakers before year's end. But it was an uphill fight.
Automakers were running into bailout fatigue on Capitol Hill. Lawmakers complained that many of the industry's problems were self-made, citing their past reliance upon gas-guzzling trucks and SUVs and opposition to tougher fuel efficiency regulations. Many wondered if the companies would be back for more money in a year.
"A lot of people think you've already failed, that your model has failed, that you're here to get life support," said Sen. Richard Shelby, R-Ala.
Chrysler LLC CEO Bob Nardelli rejected suggestions that the automakers should seek Chapter 11 bankruptcy protection similar to airlines that later emerged restructured and leaner. "We just cannot be confident that we will be able to successfully emerge from bankruptcy," Nardelli said. Ford Motor Co. CEO Alan Mulally said the three automakers are highly interdependent.