The market will again be glued to testimony given during the session by top executives from General Motors Corp., Ford Motor Co. and Chrysler LLC. They are asking Congress for a massive infusion of cash to prevent millions of layoffs, stave off bankruptcy and stabilize the companies.
Investors are concerned at the repercussions should any of the three automakers collapse, an event that could ripple through an already battered economy. Congressional Democrats have proposed using part of the $700 billion financial bailout package to pump into the ailing auto industry, but Republicans oppose such an approach.
Futures prices were also weak ahead of a report that could show home builders continue to struggle in constructing new homes. The Commerce Department's report on new-home construction and building permit applications for October is expected to show declines for the fourth straight month as the housing sector is pulled down by falling prices, weak demand and a probable recession.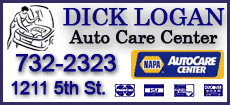 The report is expected to show that construction of new homes and apartments fell to an annual rate of 780,000 units in October from 817,000 units a month earlier, according to the consensus estimate of Wall Street economists surveyed by Thomson Reuters.
The market will also examine a government report on how consumer prices are faring. Economists believe the Labor Department will report prices likely fell by 0.5 percent last month after an unchanged reading for September, according to the consensus of Wall Street economists surveyed by Thomson Reuters.
Both government reports will be released at 8:30 a.m. EST.
Ahead of the market's open on Wednesday, Dow Jones industrial futures fell 131, or 1.57 percent, to 8,363. Standard & Poor's 500 index futures fell 12.10, or 1.40 percent, to 854.40, while Nasdaq 100 index futures fell 18.20, or 1.57 percent, to 1,155.80.