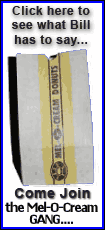 Beginning January, Japan's top automaker plans to reduce production of the Sienna minivan at its Indiana plant, and slow a line for the Camry and Avalon sedans at the Kentucky plant, Doi said.
At New United Motor Manufacturing Inc. in Fremont, California -- its joint venture with General Motors Corp. -- Toyota will eliminate a shift producing the Tacoma pickup truck.
The production cuts are the latest effort by the company to deal with shrinking demand in the U.S., which is expected to slip into recession this year.
Earlier this month, Toyota said net profit for the July-September quarter plunged 69 percent and downgraded its full-year profit forecast to about a third of last year's result. Officials said the company is also assessing its manufacturing operations.