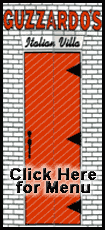 Bonn-based SolarWorld said in a statement it was planning to offer GM euro250 million ($350 million) in cash and another euro750 million ($945 million) in credit lines in a bid for four German production facilities and Opel's Ruesselsheim development center and headquarters, to make it Europe's first true "green" auto company.
Opel spokesman Andreas Kroemer on Wednesday declined to comment on the SolarWorld offer.
On Tuesday however, Opel's supervisory board chief Klaus Franz, speaking to reporters, said it was unlikely that Opel would be cast out of the GM group.
"GM won't let us go," Franz said, noting that Opel is responsible for the development of 4 million GM cars a year, and without that know-how, GM would be even worse off in future.
On Monday Franz and GM officials met with German Chancellor Angela Merkel and other government officials to discuss a euro1 billion ($1.3 billion) loan guarantee for one of Germany's most popular car brands.
Merkel said then that her government would decide on the matter by the end of the year, depending on how the situation unfolds at GM.