The 2010 Fusion and its Mercury counterpart, the Milan, get new aerodynamic front and rear sheet metal, more powerful yet more efficient engines, six-speed automatic and manual transmissions and vastly improved interiors as Ford aims at the top-selling Toyota Camry and Honda Accord.
Ford also is introducing a revamped Mustang at the California show, refreshed in an effort to compete with new muscle car competitors -- the Chevrolet Camaro and Dodge Challenger.
GM originally had planned to unveil a new Buick LaCrosse sedan in Los Angeles but pulled out to focus on the company's cash-flow problems. It also said introducing the car at the Detroit auto show in January would get better Chinese media coverage. Buick is popular in China.
But Ford, which also has cash issues, went ahead with its scheduled model releases.
Besides upgrades of the conventional models, Ford will roll out new hybrid gas-electric versions of both the Fusion and Milan. The Dearborn-based automaker says they will get 39 miles per gallon in the city, which it says is best in the midsize class and 6 mpg better than the current Camry hybrid.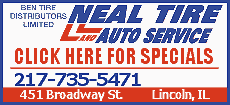 The base model Fusion will get 33 mpg on the highway, beating comparable 2008 versions of the Accord and Camry by 2 mpg.
"When is the last time we saw a domestic that's leading the top two Japanese sellers on fuel economy and performance at the same time?" asked J.D. Shanahan, chief engineer on the Fusion, Milan and their Lincoln counterpart, the MKZ.
In the mid-1990s and into the current decade, Ford focused mainly on trucks and sport utility vehicles when gasoline was cheap, neglecting its car lineup to the point where its small offering, the Focus, received little attention for eight years.
Then, this spring, the world changed and gasoline spiked toward $4 per gallon, housing prices tumbled, construction slowed, and the economy ground to a near halt. Truck and SUV sales tumbled as people switched to cars.
In response, Ford announced plans to bring a family of small cars to the U.S. from Europe in 2010. It also increased production of the Focus, revamped for 2008. But the company is hoping the Fusion, Milan and MKZ will be successful until the new cars arrive, and even beyond.
Shanahan said the Fusion is a big opportunity for Ford to take market share from competitors in one of the largest segments of the U.S. market, one that likely will grow as people continue to switch to cars.
"For us, our biggest opportunity yet is volume," he said.
So far this year, Toyota Motor Corp. has sold 386,000 Camrys in the U.S., while Honda Motor Co. has sold 333,000 Accords. But Ford sold only 128,000 Fusions.