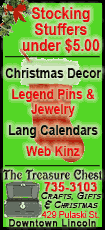 The disparity in the energy sector comes as Exxon Mobil Corp., BP PLC and other oil giants find it increasingly difficult to secure new sources of fossil fuels the old-fashioned way -- exploring and drilling for them.
Smaller producers that don't have the same massive capital reserves have been stung by a credit crisis that's severely limited or even paralyzed their ability to finance new exploration and production.
"You have a lot of smaller producers with a lot of property, but many are constrained right now," said Brian Youngberg, an energy analyst at Edward Jones. "Then you have the major integrated companies with deep pockets that could potentially buy these reserves at relatively attractive prices. You're probably going to see this happen as we move through 2009."
In the long run, consumers could benefit if the deep-pocketed majors step in and finish some projects that might otherwise go undeveloped by smaller, struggling producers. Increased production puts downward pressure on prices.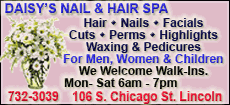 No one predicts the mega-deals of the late 1990s, when oil fell to near $10 a barrel and the couplings included Exxon and Mobil and BP and Amoco, creating today's behemoths. But observers say consolidation is inevitable given the enormous stockpiles of capital at the ready, paired with the bargain prices for some companies.
Exxon Mobil, the world's largest publicly traded oil company, said recently it has $37 billion in cash.
At the same time, the economic downturn and a significant drop in commodity prices have erased huge chunks of market value for other energy companies, including independent oil and natural gas producers with rights to potentially oil-rich tracts of land and sea.
Independents concentrate solely on exploration and production, forgoing refining and marketing operations. Among those mentioned by analysts as possibly appealing to larger rivals are Apache Corp., Devon Energy Corp. and Chesapeake Energy Corp.
Chesapeake, the largest U.S. natural gas producer, has been rumored as a takeover target of BP -- speculation possibly fueled by BP taking an interest in certain Chesapeake ventures in the past few months.
BP, Europe's second-largest oil company, said in September its U.S. arm plans to buy a 25 percent stake in Chesapeake's Fayetteville Shale assets in Arkansas for $1.9 billion. A month earlier, BP said it had bought similar Chesapeake assets in Oklahoma for $1.7 billion.
In the past week, Chesapeake sold even more natural gas assets to Norwegian energy company StatoilHydro for $3.38 billion.
Chesapeake shares have fallen roughly 60 percent in the past six months and, in October, billionaire chief executive Aubrey K. McClendon said he sold "substantially all" of his stock in the company to meet margin loan calls.
"It may come to the point where some of these bigger companies decide they'd rather buy the whole company," Youngberg said.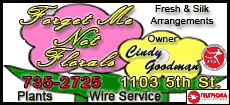 But Youngberg and other analysts say the oil giants are likely to proceed cautiously given the uncertain economic times and potential for a prolonged recession that has already slashed energy demand.
For now, there's plenty of money in the coffers for big oil.
Exxon Mobil, BP and rivals Chevron Corp., Royal Dutch Shell PLC and ConocoPhillips posted combined earnings of $44.4 billion in the most-recent quarter, up 58 percent from the same three-month period a year earlier. The biggest reason was oil prices that soared to a record above $147 per barrel in July and remained above $100 when the third quarter ended Sept. 30.
Since the July record, prices have tumbled about 60 percent.
In a recent research report titled "Big Oil Should Step on the Gas," Credit Suisse energy analyst Mark Flannery noted the majors' ongoing challenges finding new, substantive supplies of oil and gas.