The results were published online Wednesday in the medical journal, The Lancet.
The transplant was given to Claudia Castillo, a 30-year-old Colombian mother of two living in Barcelona, who suffered from tuberculosis for years. After a severe collapse of her left lung in March, Castillo needed regular hospital visits to clear her airways and was unable to take care of her children.
Doctors initially thought the only solution was to remove the entire left lung. But Dr. Paolo Macchiarini, head of thoracic surgery at Barcelona's Hospital Clinic, proposed a windpipe transplant instead.
Once doctors had a donor windpipe, scientists at Italy's University of Padua stripped off all its cells, leaving only a tube of connective tissue.
Meanwhile, doctors at the University of Bristol took a sample of Castillo's bone marrow from her hip. They used the bone marrow's stem cells to create millions of cartilage and tissue cells to cover and line the windpipe.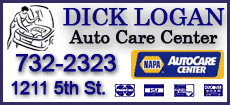 Experts at the University of Milan then used a device to put the new cartilage and tissue onto the windpipe. The new windpipe was transplanted into Castillo in June.
"They have created a functional, biological structure that can't be rejected," said Dr. Allan Kirk of the American Society of Transplantation. "It's an important advance, but constructing an entire organ is still a long way off."
So far, Castillo has shown no signs of rejection and is not taking any immune-suppressing drugs, which can cause side effects like high blood pressure, kidney failure and cancer.
"I was scared at the beginning," Castillo said in a press statement. "I am now enjoying life and am very happy that my illness has been cured."
Her doctors say she is now able to take care of her children, and can walk reasonable distances without becoming out of breath. Castillo even reported dancing all night at a club in Barcelona recently.