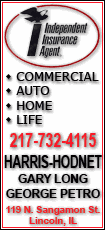 Extracts from ginkgo tree leaves have antioxidant and anti-inflammatory effects, but earlier research on ginkgo and memory showed mixed results. Annual U.S. sales of the supplement reached $107 million in 2007, according to Nutrition Business Journal estimates.
For the new study, appearing in Wednesday's Journal of the American Medical Association, researchers recruited more than 3,000 people, ages 75 and older, from voter and mailing lists in Maryland, Pennsylvania, California and North Carolina.
Half were randomly assigned to take 120 milligrams of ginkgo biloba twice a day, a typical dose taken by people who think it may help memory. The others took identical dummy pills.
Participants were screened for dementia every six months. After six years, dementia had been diagnosed at a similar rate in both groups; 277 in the ginkgo group and 246 in the group taking the dummy tablets. When the researchers looked only at Alzheimer's disease, that rate too was similar.
At the start, some people showed mild difficulties with thinking; ginkgo didn't work to prevent dementia in those people either.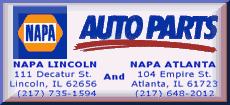 Ginkgo appears relatively safe, DeKosky said. There was no difference in the rate of adverse events such as heart attacks and gastrointestinal bleeding between the groups. There were 16 strokes from bleeding in the brain in the ginkgo group versus eight in the placebo group, a difference that wasn't statistically significant, he said, because the number of strokes was too small.
People on the blood thinner warfarin shouldn't take ginkgo because of the risk of increased bleeding.
Proponents claim ginkgo protects the brain by preventing the buildup of an Alzheimer's-related protein or by preventing cell-damaging oxidative stress.
Would ginkgo work better to prevent dementia if people started taking it earlier, say, in middle age? The study didn't look at that, DeKosky acknowledged, adding that following people for 25 years from middle age to old age would be expensive research. The study also didn't test whether ginkgo improves thinking and memory in the short term.
"It would have been terrific if this worked. It's inexpensive, available and relatively safe," said Paul Solomon, professor of neuroscience at Williams College in Williamstown, Mass., who wasn't involved in the new study but has studied ginkgo.
"Now with this kind of evidence, you can confidently tell people it didn't show benefit in more than 3,000 people in six years of research," Solomon said.