The FTSE 100 index of leading British shares was down 87.46 points, or 2.2 percent, at 3,918.22, while Germany's DAX was 145.17 points, or 3.3 percent, lower at 4,208.92. The CAC-40 in France was 111.98 points, or 3.6 percent, lower at 2,975.91.
Earlier, Tokyo's benchmark Nikkei 225 average slid 570.18 points, or 6.9 percent, to 7,703.0 as figures showed exports in October sank 7.7 percent, the biggest decline since 2001, causing the country -- an export powerhouse -- to report a rare trade deficit.
The losses in Europe and Asia come in the wake of a 427 point, or 5.1 percent, slide in the Dow Jones index of leading U.S. shares. The broader Standard & Poor's 500 index also slid 6.1 percent to 806.58. Both closed at their lowest levels since March 2003.
Wall Street appeared poised for another bout of selling. Dow futures were down 92 points, or 1.1 percent, to 7,935, while S&P futures were down 12.6 points, or 1.6 percent, to 799.9.
"Alongside the dismal outlook painted by leaders in the U.S. automotive industry, growing fears surrounding the drastic rate of disinflation across the globe and renewed fears for the U.S. banking sector, this has sent investors scrambling for cover once more," said Neil Mellor, an analyst at Bank of New York Mellon.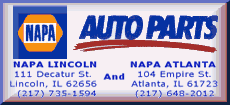 The uncertainty facing companies around the world was evident after U.S. consumer prices fell 1 percent last month, the largest amount in the past 61 years. While beneficial to consumers, lower prices hurt corporate profits and raise the threat of deflation.
So far, Japan, Hong Kong and European countries including Germany and Italy are officially in recession and most expect the U.S. and Britain to be joining them soon, whatever fiscal stimulus policy-makers come up with in the coming days and weeks.
Businesses have been quick to respond to the gloomy outlook by cutting jobs. Most notably, Citigroup said Monday that it is cutting 53,000 jobs around the world.
In Japan, Isuzu Motors Ltd. fell 17 percent after the truck maker said it will cut 1,400 contract workers as it scales back production for this fiscal year. Isuzu is the latest automaker to announce production cuts, joining domestic rivals such as Toyota Motor Corp. and Honda Motor Co.
In Britain, aircraft engine maker Rolls-Royce PLC said it plans to cut up to 2,000 jobs next year as demand for its products slumps amid the global economic downturn.