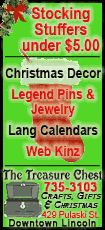 Stock futures contracts fell more than 1 percent following a late-day sell-off Wednesday that sent stocks to their lowest levels since 2003. The major indexes fell more than 5 percent, while the Dow Jones industrial average tumbled below 8,000, a psychological benchmark for the market.
Investors who have been groping for a bottom to the yearlong market rout are now worried that Washington's disagreement over whether to bail out the auto industry could lead to bankruptcy of major automakers like General Motors Corp. and could send ripple effects through the economy -- including a further blow to consumer confidence.
Fears about the housing market, the overall economy and a stock market down 45 percent so far this year have led consumers to sharply curtail how much they take out of their wallets. That's a troubling prospect for Wall Street as consumer spending accounts for more than two-thirds of U.S. economic activity.
A weekly reading on unemployment claims Thursday could give investors further insights into the labor market, which the Federal Reserve projected Wednesday will weaken. Wall Street expects weekly claims for unemployment benefits to decline, though remain elevated.
The Labor Department's report on initial jobless benefit claims for the week ending Nov. 15 is expected to show a drop of 11,000 to a seasonally adjusted level of 505,000, according to a survey of Wall Street economists by Thomson Reuters. The report is due at 8:30 a.m. EST.
Worries about the prospect for employment helped drive Wall Street's decline Wednesday. The Fed projected that the nation's unemployment rate would rise to 6.3 percent to 6.5 percent this year and 7.1 percent to 7.6 percent next year. The level in October was 6.5 percent, and last year the rate averaged 4.6 percent.
Early Thursday, fears about the ability of the automakers to continue to stay afloat and jitters about employment continued to weigh on stocks early Thursday. Dow Jones industrials futures fell 111, or 1.38 percent, to 7,916 after the blue chips fell 428 points, or 5.1 percent, on Wednesday.
Standard & Poor's 500 index futures fell 15.20, or 1.87 percent, to 797.30. Nasdaq 100 index futures fell 17.00, or 1.56 percent, to 1,075.50.