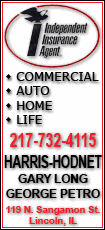 Light, sweet crude for December delivery was down $1.23 to $52.39 a barrel in electronic trading on the New York Mercantile Exchange by midday in Europe. The contract fell 77 cents Wednesday to settle at $53.62, the lowest since January 2007.
In London, December Brent crude fell $1.02 to $50.70 on the ICE Futures exchange.
"People are saying this slowdown could be the worst since the Great Depression," said Toby Hassall, an analyst with investment firm Commodity Warrants Australia in Sydney. "There's definitely fear out there that it's going to be pretty severe."
Concerns that Congress may not approve a $25 billion rescue package for ailing U.S. carmakers General Motors Corp., Ford Motor Co., and Chrysler LLC helped drag the Dow Jones industrial average down 5.1 percent Wednesday to its lowest level since March 2003.
"The downturn in equities is driving an overall lack of confidence," said Olivier Jakob of Petromatrix in Switzerland.
Stocks slid sharply Thursday in Asia and Europe. Japan's benchmark Nikkei index fell 6.9 percent and Hong Kong's Hang Seng index was off 4 percent. London's FTSE index was down 2.3 percent, Germany's DAX index lost 2.9 percent and France's CAC-40 shed 3.2 percent.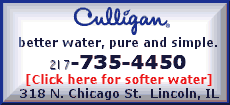 "The stock markets are representing investor pessimism regarding the economic outlook and what we have in store over the next year," Hassall said. "I think we're going to see oil test $50 sooner rather than later."
On Wednesday, the U.S. Department of Transportation provided more evidence that the slowdown continues to hurt gasoline consumption, even as prices fall. Americans drove almost 11 billion fewer miles in September, the department said.