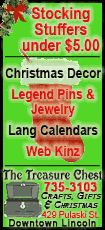 Yahoo spurned a $47.5 billion takeover offer from Microsoft in May, and later rejected Microsoft's bid to buy only its search engine. Ballmer has said repeatedly of late that the buyout remains off the table, though a search-related deal is possible.
But Wednesday marked the first time he had renewed that stance since the resignation announced this week by Yahoo CEO Jerry Yang, who had resisted Microsoft's overtures. Yahoo shares rose when Yang said he would step aside, because investors hoped it meant a deal with Microsoft would now be more likely.
Ballmer said the companies are not currently talking about a search deal.
Yahoo shares plummeted $2.41, or 20.9 percent, to close at $9.14, its lowest level since early 2003, on a split-adjusted basis, and well below the $33 per share Microsoft offered in May. Microsoft shares tumbled $1.33 cents, 6.8 percent, to end the session at $18.29, a 10-year low.
Michael McDonald, a shareholder who flew from Atlanta to attend the meeting, blames Microsoft's run at Yahoo for depressing its share price and hopes the software maker doesn't try again.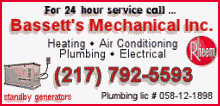 McDonald, a retired advertising executive, called the race to win in Web search and advertising "the dot-com bubble all over again. The economic period we're in now is going to prove the questionable value of search."
Instead, he'd rather see Microsoft cut employees and expenses, or spend cash to buy business software companies.
"We don't need three Googles," he said.