"Mobilize Now!" cries a Web site created by General Motors Corp. at GMfactsandfiction.com. "Tell your U.S. senators and representatives that support for the U.S. auto industry is in America's best economic interest."
As GM, Ford Motor Co. and Chrysler LLC approached Congress with hat in hand, a whirl of activity in the traditional and new media intensified over the last two weeks to mount public pressure on lawmakers.
What happens to the industry "matters on Main Street," according the GM Web site's home page.
"If a plant closes, so does its suppliers, the local stores, the hot dog vendors, and the local restaurants," the site says.
The company ran a full-page ad in the Wall Street Journal on Wednesday with a more business-oriented tone calibrated for that paper's readers.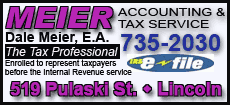 "The grassroots effort was to correct falsities and misperceptions that are out there and help people get accurate information about the significant impact of the U.S. auto industry on America," said Kelly Cusinato, a spokeswoman for GM in Detroit.
GM also placed ads in USA Today and other publications to lay out its case that loaning car companies billions of dollars is good for America. Local dealers also placed ads in their cities' newspapers to support the effort.
Cusinato said some papers offered space at a discount or for free. Automakers and their dealers have long been among newspapers' biggest advertisers.
The company bought banner ads on some Web sites, its executives penned articles for newspapers' opinion pages, and it released a poll Friday that it had commissioned, which showed 55 percent of respondents think the automakers should get the loans while 30 percent disagree.
GM's page on Facebook has links to articles, a YouTube video and the Web site jobspercar.com, where readers can learn how many jobs are supported by a specific vehicle, listed by make and model.
On Chrysler's corporate Web site, the blog section carries an embedded video called "Straight Talk About Assistance."