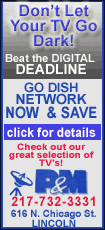 Tracking all this is no easy task. Critics say the CPI, as currently calculated, doesn't reflect actual inflation -- but they're divided on whether it understates inflation or overstates it.
Here are some questions and answers about the CPI.
Q: How is the CPI calculated?
A: The Bureau of Labor Statistics, which calculates the CPI, did quarterly surveys of 7,000 families from around the country in 2005 and 2006, asking about their spending habits and collecting information on frequently purchased items. Another 7,000 families kept detailed diaries listing everything they bought during a two-week period.
That information was used to create a list of the most commonly purchased goods. It was also used to weight purchases according to their share of household budgets, ensuring the CPI accurately reflects the effect increases in those items have on consumers.
Housing is the largest component of household spending, with a 42 percent share. Next is transportation, at roughly 17 percent, followed by food, at around 15 percent.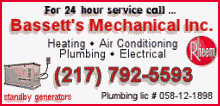 The bureau's data collectors, called "economic assistants," make monthly visits or calls to 23,000 stores and service providers, from grocery chains to doctors' offices, collecting prices on thousands of goods and services in 200 categories, using definitions that don't vary. The items whose prices the bureau tracks include new cars, airfares, baby food, pet food, uncooked ground beef, milk, shoes, eyeglasses, postage, tools, tires and books.
Economic assistants also call or visit 50,000 landlords and tenants to ask about rent.
The CPI also includes city services, such as water, sewer and trash collection. Sales taxes are included, but income taxes and investments, such as stocks, bonds and life insurance, are not.
Q: What's the difference between core inflation and overall inflation? Why do two different figures exist?
A: Overall inflation is just what it sounds like: the rate of inflation for everything on the list.
Core inflation strips out food and fuel prices, which are volatile. Without food and fuel, the CPI is supposed to give a better read on the "underlying" rate of inflation.
But critics say core inflation gives an overly rosy picture of what's happening to prices during times when food and energy prices are soaring, such as this summer. After all, consumers don't get to strip out those costs from their expenses.
Q: What could distort the CPI?