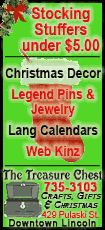 When a seat opens between elections or, as in this case, when the representative wins a different elected position in midterm, the chairman of the board brings forth the recommendation of another individual, who in this situation would need to reside in District 6, for the board to approve by vote.

Logan had planned to do this and had a candidate in mind, but Tuesday night he said that he felt it would be better to allow the new chairman and board this opportunity, as they would be working together. "We can trust their judgment," he said.

Logan opened the floor for comments from those who would be leaving.

District 1 representative Bill Sahs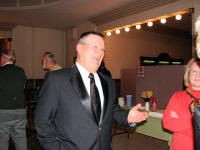 "I think that it's been an exciting six years -- challenging," Sahs said. "We've had a lot of nice things happen. One of the things I really appreciated has been the United Counties Council of Illinois Leadership Academy."
Sahs took part in the first 12-month comprehensive leadership development program designed for elected and appointed county officials. The program was developed by the University of Illinois and offered by UCCI at no enrollment cost.
Sahs and county coordinator Dewey Colter graduated with the inaugural class in October 2006.
Sahs included in his high points the Sysco project, the windmill project and moving the balloon festival to the Logan County Airport. "I think there are a lot more nice things in store for the future of this county," he said.
District 4 representative George Mitchell (On left in picture)
"I'm glad to be a part of it too," said Mitchell. "I'm indebted to the people here and in other parts of the county government that have done their best to help. They've made my stay a good one."
He was not happy because the board has five people leaving, but rather he was happy about the positive aspect of five new people coming in. "Getting people involved in this particular type of endeavor is something that we need," he said.
Mitchell said that he has acquaintances and friends who make crass remarks about government and county government. "The point is, you don't know how something is until you've walked a mile in their moccasins," he said, and he added: "If they would get out and try it, they would have it (the experience) for the rest of their lives."
Mitchell has 12 years of local government experience to his credit: two four-year terms as alderman with the city of Lincoln and the past four years on the county board.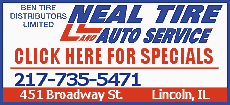 District 6 representative Michael McIntosh
Comments from McIntosh: Well, I'm not really going away, just changing spots. I really liked the experience. It's been great working with all you guys, and I look forward to seeing you in the future … well, maybe in this role here.
There were chuckles around the room. As the new Logan County state's attorney, McIntosh would be called on occasionally to advise the board or answer legal questions affecting county business. His board experience would aid in this. He said that he would probably even be attending meetings occasionally.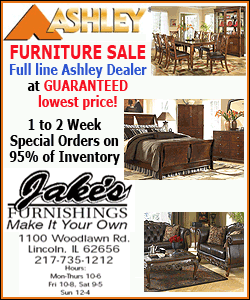 District 6 representative Vickie Hasprey
To the future board members and others, Hasprey said: "I think people do not realize until you get on the board that you are limited to what you can do. You are limited. There is only so much you can cut. There's only so much you can bring in. Until you're on the board, until you understand finance and the way it's going, you do the best you can. And, I think we've done the best we can in the last four or five years that I've been on the board."
Hasprey wished to recognize the work that Logan County Regional Planning Commission members Bill Martin and Bill Glaze have done in bringing about the Logan County Comprehensive Plan. Also, she thanked county highway engineer Bret Aukamp for his work in leading the development of the county's geographic information system.
She understandingly put in a plug for the Legends subdivision. Her husband, Keith, built the subdivision, which was before the board on several occasions as it went through different phases. "Working on the subdivision and animal control were a real challenge," she said. "Thanks for hanging in there with me," she told her fellow board members.
District 2 representative Dick Logan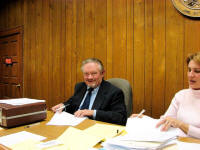 "I want to thank you all," said Logan, the departing chairman. "I know animal control is a big job; highway…" It seemed he was ready to keep going through all the committees as he looked around at each board member sitting before him, but he paused and said, "All of them are important."
He continued, "We work together well. And I just appreciate it."
Thinking back, he commented: "I've been through a lot in 14 years. The John Logan Building wasn't there." (The courthouse had become too crowded for space, and the county bought the building a block away for additional space that includes the assessor's office.) "The Indian maiden was over here, and now she's on the other side. Scully Park didn't have a playground. There are a lot of things that our board has accomplished over the last 10-12 years."
To the board, he said: "If anyone needs any information from me, ever, don't hesitate to call. I'll be around and I'll be willing to help wherever needed."
He concluded by saying, "Thank you all."
Sahs made the motion to adjourn. On the gavel's closing rap, cheers went up.
Outgoing Logan County Board members during their final work session.
At the table facing the camera - Michael McIntosh, George Mitchell,Vickie Hasprey; in back of the rail in suit and tie, Bill Sahs.

[By JAN YOUNGQUIST]