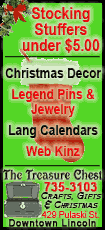 Eleven states that once required special consent for HIV testing have changed their laws, a key step to making an HIV test part of the standard battery that patients expect.
But HIV specialists meeting Thursday said other barriers include physician confusion about the ease of today's rapid tests, which can cost as little as $15 -- although many patients seem to accept them.
No more than 100 of the nation's 5,000 emergency rooms routinely test for HIV in patients who aren't critically ill, said Dr. John Bartlett of Johns Hopkins University, who co-chaired the Forum for Collaborative HIV Research meeting. Yet because so many HIV patients are poor or uninsured, ERs are the health-care setting most likely to find them.
And while every pregnant woman is supposed to be tested so steps can be taken to protect her unborn baby, about 40 percent aren't, he added.
"Those are what we call missed opportunities," Bartlett said. Today, the test is "much better, it's much easier, it's much cheaper. The treatment is really great now."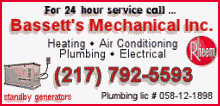 Just over 1.1 million Americans are estimated to have HIV and 232,000 don't know it, according to the Centers for Disease Control and Prevention.
The CDC for years recommended routine testing mainly for people at high-risk, such as intravenous drug users. Then, finally, came drugs potent enough to keep HIV patients healthy for years, postponing the slide into full-blown AIDS. Yet nearly half of new infections still were being discovered too late for patients to benefit. Not to mention that people who don't know they're infected unwittingly spread the virus.
So in September 2006, the CDC recommended routine testing for everyone ages 13 to 64, whether they think they're at risk for HIV or not.
There is no nationwide data yet on the new guidelines' impact, CDC's Dr. Bernard Branson told The Associated Press.
But Branson listed encouraging signs:
New York City's Health and Hospitals Corporation, the nation's largest municipal health system, has nearly tripled HIV testing -- and late diagnoses dropped by about a third.

New York's state Medicaid program has increased testing by 30 percent.

Early results from a federal survey suggest 2.4 million more people in 2007 said they had ever been tested for HIV than said so in 2006.