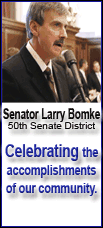 Under the new mechanism, regulators grant preliminary approval of a national bank charter to an investor group, which is then able to bid on failed banks. Regulators must then grant final approval if the FDIC approves the bid, the OCC said.
The OCC issued its first preliminary approval Friday to Ford Group Bank. The bank is owned by several investors, including Hilltop Holdings, Inc., a Dallas-based company "actively pursuing acquisition opportunities in the financial services industry," the OCC said.
Hilltop Holdings also is an investment vehicle for Texas billionaire Gerald J. Ford, a longtime investor in financial companies.
Ford has applied to serve as chairman of the board of Ford Group Bank, the OCC said in a letter. A representative from Hilltop Holdings was not immediately available to comment Friday afternoon.
"If you can get someone to come in and buy failed banks, that's got to be a plus," said Lyle Gramley, senior economic adviser to the Stanford Group and a former governor of the Federal Reserve.