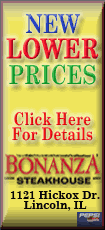 The Federal Deposit Insurance Corp. was appointed receiver of the two thrifts. U.S. Bank, based in Minneapolis, acquired all the deposits of both.
Downey, the 23rd-largest U.S. savings and loan, had assets of $12.8 billion and deposits of $9.7 billion as of Sept. 30. PFF, the 38th-largest, had assets of $3.7 billion and $2.4 billion in deposits.
Also Friday, Georgia regulators shut down The Community Bank, a small bank in Loganville, Ga. The FDIC was made receiver of the bank, which had $681 million in assets and $611.4 million in deposits as of Oct. 17. The FDIC said all the bank's deposits and about $84.4 million of its assets will be acquired by Bank of Essex, of Tappahannock, Va. Its four branches will reopen Monday as offices of Bank of Essex.
The Office of Thrift Supervision, the federal regulator for the two California thrifts, said they both suffered mounting losses since last year. Downey's business focused on nontraditional, high-risk home mortgages such as payment-option and adjustable-rate loans.
The Treasury Department agency recently boosted the minimum capital requirements for the parent, Downey Financial Corp., as the company struggled with the slumping mortgage market. Downey was hit hard by rising mortgage defaults, especially in its option adjustable-rate mortgage holdings. Option ARMs allow customers to choose a different payment option each month -- including a payment that is smaller than the interest due on the loan.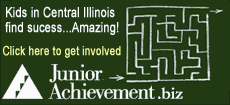 Option ARMs have been among the worst-performing loans during the downturn in the real estate market.
PFF, established in 1892, had a large concentration of housing construction loans hit hard by the deteriorating real estate market on the West Coast, the thrift agency said.
"The closing of these two thrifts once again demonstrates the tremendous impact of the housing market distress on the state of California," said John Reich, director of the Office of Thrift Supervision, in a statement. This year, four of the five failures of institutions regulated by the agency -- and all the ones of significant size -- had major concentrations in housing finance business in California, he said.
In July, another big savings and loan, IndyMac Bank based in Pasadena, Calif., failed and was seized by regulators with about $32 billion in assets.
The FDIC estimated that the resolution of Downey will cost the federal deposit insurance fund about $1.4 billion, while that of PFF will cost an estimated $700 million.
Regular deposit accounts are now insured up to $250,000 as part of the financial rescue law enacted in early October.