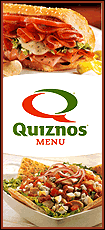 The directors of the Federal Deposit Insurance Corp. voted Friday to approve the plan, which is meant to break the crippling logjam in bank-to-bank lending.
The FDIC will provide temporary insurance for loans between banks -- except for those for 30 days or less -- guaranteeing the new debt in the event of payment default by the borrowing bank.
The FDIC also will guarantee deposits in non-interest-bearing "transaction" accounts by removing the current $250,000 insurance limit on them through the end of next year. That could add as much as $500 billion to FDIC-backed deposits.
The guarantee program has been in effect since Oct. 23. All federally-insured banks and thrifts have been automatically covered since then but will have to decide by Dec. 5 whether to participate or "opt out."
Well over half of the roughly 8,500 U.S. banks and savings and loans are expected to tap the FDIC's temporary guarantees, which are in addition to the government's $250 billion program of directly buying shares in banks and financial companies.
The FDIC guarantee program "is an important step to strengthen the financial system by increasing confidence in the markets," said Brookly McLaughlin, a spokeswoman for the Treasury Department.
Some analysts have said that freeing up bank-to-bank lending with the guarantees won't necessarily translate into a thaw in broader lending as banks are still wary of making loans to businesses and consumers.
The FDIC first announced the program in mid-October. Invoking risk to the financial system, it was the first time the agency called on special authority under a 1991 law to undertake a special guarantee program of industrywide scope. The program doesn't rely on taxpayer funding, FDIC officials say, because the banks will be charged special fees for the guarantees.
The agency said it received more than 750 comment letters on the program when it was proposed last month, and made some changes to the original plan in response to concerns raised by the banking industry.
The original plan called for FDIC guarantees for the new debt in the event the issuing bank failed or its holding company filed for bankruptcy. That didn't correspond to the usual practice in the marketplace, bankers told the FDIC, in which payment default is normally the event that triggers insurance.