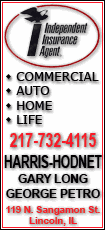 With no hope of getting credit elsewhere and auto sales at a 25-year low, both automakers are perilously close to having only the minimum amount of cash needed to operate.
Today, with GM alone spending $6.9 billion more than it took in last quarter and having operations in 34 countries, Iacocca's $1,000 limit might not be practical. But industry analysts and bankruptcy experts say both companies must take similar measures to ensure their companies live long enough to use any loans they get.
"You turn the electricity off. You do things like shut the proving grounds down," said Jim Hall, managing director of 2953 Analytics of Birmingham, Mich.
Top executives of GM, Chrysler and Ford Motor Co. went to Washington this week seeking roughly $25 billion but ran into so much opposition that Congress delayed voting on the bailout until the automakers prove they can be viable.
They must submit a plan to Congress by Dec. 2, followed by more hearings before any vote is taken. That means money won't be available at least until late December, probably not until early next year.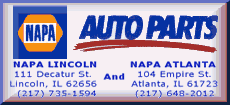 Meanwhile, the companies face huge expenses and a lack of revenue because car buyers are having trouble getting financing or are delaying big purchases because of uncertainty about their jobs. October was the worst U.S. auto sales month in 25 years, and November is looking only slightly better.
Chrysler CEO Bob Nardelli told the Senate Banking Committee his company had $6.1 billion in cash at the end of the third quarter after burning up $1 billion in cash per month from July through September.
GM fared worse. It burned up $6.9 billion last quarter and about $7 billion in the first half of the year and has warned that it could reach its minimums sometime next month.
Ford, while burning through billions as well, has a big stockpile of borrowed money and says it can last at least through 2009.
But without aid soon, GM and Chrysler will have trouble paying bills and may have to seek bankruptcy protection.
Inside both companies' headquarters, teams likely are looking to cut spending any way they can, including delays in new investments, experts say.
"They have to take really drastic steps in their cost-cutting," said Robert Wiseman, a Michigan State University professor who teaches strategic management. "Stop buying everything except for the most critical things they need for their operation."
GM announced Friday it is canceling its traditional holiday party for the media "due to the very difficult economic situation facing the nation, the state, the industry, and our company." The party will be replaced by a $5,000 donation to a journalism scholarship fund.
At Chrysler, Nardelli testified, there's a cash committee that scrutinizes requests every week.
But what they're doing now may not be enough. Some in Congress criticized the CEOs for flying to Washington on separate corporate jets. GM is reducing its leased fleet from seven planes last year to three, but the stigma remains, and Ford said Friday it was exploring possible sale of its five aircraft.
Lawmakers also rapped the automakers' high labor costs and particularly the jobs bank, in which laid-off workers get 95 percent of their pay plus benefits even though they aren't working.
The United Auto Workers said it has cut the jobs bank and placed time limits on it in new contracts signed with the companies last year. Still, more than 3,500 workers are getting paid for not working, and that number is sure to rise as the companies continue to cut jobs.