Bentonville, Ark.-based Wal-Mart said Mike Duke, 58, vice chairman of its international division, will take the reins from Lee Scott, 59, effective Feb. 1. Duke also becomes a member of the board of directors immediately.
Scott, who joined Wal-Mart in 1979 and became president and CEO in 2000, will continue as chairman of the executive committee of the board until January 2011, according to Wal-Mart spokesman Dave Tovar. He will also serve as an adviser to Duke until 2011.
During his tenure, Scott faced increasing scrutiny particularly from union-backed groups over issues from environmental concerns to wages and health care, which critics say have been too skimpy. The negative publicity had depressed the company's stock price for two and a half years and made the company the poster child for bad corporate behavior.
But Wal-Mart's overhaul of its stores and merchandise and its re-emphasis on low prices came together at a time when the economy began to turn sour last year. Since September 2007, Wal-Mart's shares have made a remarkable comeback and its image has improved as the company, under Lee's leadership, implemented environmental sustainability efforts, a discount drug program for customers and other initiatives.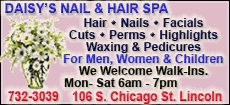 "The absence of (Scott's) steady hand, leadership, and political clout will be a minus for the company as his strategic decisions ultimately brought the company back to its roots and raised its public relations profile," wrote Adrianne Shapira, a retail analyst at Goldman Sachs in a note released Friday. But she praised Duke's abilities, noting that Wal-Mart's strong fundamentals should ensure a smooth leadership transition as Duke inherits a company in "its sweet spot."
Even in recent weeks, the stock has held up as most company's shares have plunged. Last week, the retailer said third-quarter profit rose 10 percent as shoppers snapped up early Christmas promotions.
Tovar said the decision to name Duke was part of an "ongoing rigorous succession planning process."
"We think the right time is now, a time of strength and momentum for the company," Tovar told The Associated Press. "Our strategy is sound, and Mike has been integrally involved in developing and executing the strategy."
He added, "with all of this in mind, Lee decided the time was right for him to retire and approached the board about doing so."
Wal-Mart shares rose $2.26, or 4.5 percent, to close at $52.92 on the news Friday.
Some analysts found the timing puzzling, while others said the change may be necessary to put a new face on the company to deal with a new U.S. government.
"The thing is, Wal-Mart is doing well, so why change now, especially as we head into a long recession?" said Gerard Roche, senior chairman of executive recruiter Heidrick & Struggles International. "We are facing a critical holiday season when maximum leadership is called for."