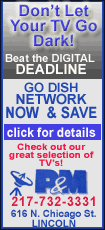 On March 9, 2005, the last time gasoline cost less than $2, the Dow Jones industrial average closed at 10,805.63. After a huge rally Friday, the Dow closed at 8,046.42.
There was muted joy for consumers wading through an economy that's almost certainly in recession, with thousands of jobs being lost and mortgage foreclosures continuing to rise to record levels.
On the New York Mercantile Exchange, where oil futures seemed destined to breach $200 just a few months ago, pessimism was an understatement.
"At this point, all we can say with any degree of confidence is that crude oil ... will not trade below zero," trader and analyst Stephen Schork said Friday in a tongue-in-cheek analysis of the market's swoon.
Crude has been in free-fall, shedding two-thirds of its value since July, and gasoline prices have followed. Some say oil could be headed below $40 a barrel, and gasoline below $1.50.
Motorists in Independence, Mo., on Friday said they were paying $1.37 for a gallon of gas.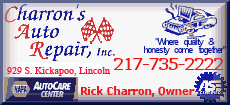 The pump price for regular unleaded fell 3.1 cents overnight to an average of $1.989 a gallon nationally, according to auto club AAA, the Oil Price Information Service and Wright Express.
The national average price fell nearly a dime in the past week and almost 90 cents in the past month. The average price for unleaded is now below $2 in 30 states, according to AAA.
"It's impossible to know exactly how low the price of gasoline will eventually go," AAA spokesman Geoff Sundstrom said Friday. "Households can, however, reasonably anticipate that lower fuel prices will be the norm throughout the rest of this year and probably into early 2009."
The Federal Highway Administration reported this week that Americans drove 10.7 billion fewer miles in September than a year ago, the 11th straight monthly decline.
But there's some evidence that motorists may be heading back to the pump in greater numbers as gasoline prices fall.
MasterCard SpendingPulse reported Tuesday that even though gas consumption last week was down 2.8 percent from a year ago, it was the smallest year-over-year decline in more than two months.
In Ohio, where gas prices fell to an average of $1.79 on Friday, Laura Duemey, a 48-year-old receptionist from Columbus, fueled up her Hyundai XG350 sedan.
"It's awesome," Duemey said. "With this gas guzzler, there was no way I could afford to keep paying the way (prices) were going."
While there have been few good weeks on the New York Mercantile Exchange since crude peaked on July 11, the past week was particularly bad.
Gasoline futures plunged to a new low Monday as Japan joined a number of European nations in recession. It was more of the same Tuesday and Wednesday. On Thursday, crude fell to levels not seen in three years.
Between Monday and Friday, crude had lost 12 percent of its value. Friday was the first time in six trading sessions that crude ended higher.