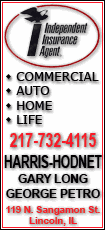 Venezuelan heavy crude dropped to an average $40.68 for the week ending Friday, less than a third of its $129.54 July peak. Venezuelan oil requires extensive refining, and so is significantly cheaper than the light, sweet crude commonly used as a benchmark for oil. Prices for that oil dropped to $48.25 a barrel Friday, their lowest level since May 2005.
Oil makes up 94 percent of Venezuelan exports and funds half the government's budget. The legislature last month backed a $77.8 billion budget for 2009 that assumes average oil prices of $60 per barrel.
But Finance Minister Ali Rodriguez in September said that $60-a-barrel oil could force the government to tighten spending.
Chavez has insisted his government is prepared for a price slide, saying Venezuela could tap $39 billion in foreign currency reserves or more than $30 billion in slush funds to withstand the downturn.