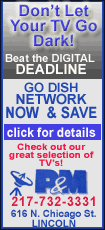 The countries would instead pledge to push ahead to jump-start stalled global trade talks by getting a broad outline for a deal completed by the end of December.
In his weekly radio address, which sounded themes he was expected to elaborate on during a speech to business leaders here Saturday, Bush said all countries must focus on the three great forces that drive economic growth - "free markets, free trade and free people."
"Free markets have helped millions lift themselves out of poverty," the president said. "Free trade has helped small nations turn themselves into global economic powers."
"We're facing difficult challenges and there will be tough days ahead," Bush said.
Those comments came after another bad week on Wall Street, with renewed gloom about the prospects of a deepening global recession pushing stocks down to six-year lows.
The Dow Jones industrial average did stage a nearly 500-point rally in late trading Friday following reports that President-elect Barack Obama was choosing Timothy Geithner, the president of Federal Reserve's New York regional bank, to be his treasury secretary.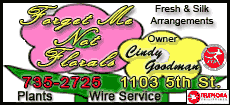 Geithner has won kudos for the key role he has played in helping manage the current crisis.
Bush admitted during talks with Chinese President Hu Jintao on Friday that he "felt a little nostalgic" that it would be their last meeting when both were heads of state.
In addition to addressing the economic crisis, Bush was using his eighth and final APEC summit to provide renewed impetus to an effort to rid North Korea of its nuclear weapons.
North Korea's nuclear program was a key agenda item in his talks with Hu on Friday. The president was expected to raise the issue in discussions Saturday with the leaders of Japan, South Korea and Russia.
Those countries have joined with the United States in prodding North Korea to give up its nuclear weapons program. North Korea has balked at allowing inspectors to take samples from its main nuclear complex.
Bush hopes to use his discussions during the APEC meetings to lock in an early December date when all six parties, including North Korea, will meet in China. The goal would be to get agreement on the verification of North Korea's nuclear declaration and disabling of its nuclear facilities.
Bush leaves office Jan. 20.
Dennis Wilder, senior director for Asian affairs at the National Security Council, said the administration hopes to leave a process in place that the incoming Obama administration can work with.
En route to Lima on Friday, Bush aides outlined modest goals for the APEC summit, which is likely to be the president's last foreign trip.