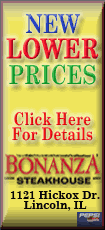 A one-word description for the town could be "mighty." It is mighty small, mighty friendly and mighty determined to keep its residents close-knit and its little community center open and available to anyone who has need of it.

The two-story brick school building that is now the center was erected in 1946 after the original wood structure burned. Local children attended classes there until the early '70s, when the Lake Fork school district consolidated with Mount Pulaski.

When the building was abandoned, the community decided that they wanted to buy the property and establish a community center, and in December of 1973 they paid $8,500 for the building and part of its contents.

The building is now used for community events such as the annual community potluck at Christmastime, with that event scheduled for Dec. 14 this year. Friends and neighbors will come together to have a meal, swap stories and receive a special visitor, as Santa has assured them he will be in attendance this year with a bag full of treats.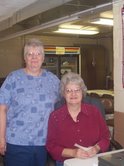 In a conversation with Sue Stewart and Jane Bryson, (pictured above, right to left) both members of the community center board, Stewart said that she felt like the most important thing they do at the center is that it is open to families in bereavement, free of charge. With a roomy dining hall and a complete kitchen, the center offers families a place to gather after a funeral service. It's a place where they can relax a bit, reminisce and have a nice meal.
With rooms also available upstairs, any group or individual who needs a space for an event can rent the building or a portion of it.
Keeping the center in good repair, along with covering the costs of owning and maintaining the building, is the sole reason for the two annual fundraisers held there. This year the board has invested in replacing the furnace and adding central air conditioning. When all that work is completed, they plan to add a fresh coat of paint to the walls.
The second of the two annual fundraisers is literally known all across America. In March of each year the community hosts its annual consignment auction alongside a biscuit and gravy breakfast.
Stewart and Bryson explained that they have folks come from all over the United States to attend this auction, and each year it just gets bigger and bigger. For the 2008 sale they registered 255 consignors and sold 3,438 items to 1,235 buyers, and even with 10-plus auctioneers working in different areas of the yard, it was an all-day event.
The auctioneers who come to help out each year are Mike Maske of Mount Pulaski, Gary Morris and Dan White from Lincoln, Bernard Bree of San Jose, Les Payne from Atlanta, Ed Voyles of Beason, Gail Quick from Decatur; John Laurenzara II and Andy Black out of Springfield, and Bill Beck from Stonington.

Stewart said that all of the auctioneers volunteer their time to the effort. "We so much appreciate all they do," she said. "Mike Maske does a great job working with all of them to make our sale a bigger and better event each year."
Items offered up for sale can range from knickknacks to kitchen appliances, and furniture to farm equipment.
The ladies explained that it takes about a month of planning and organizing to get the auction off the ground. Then, they start receiving items for consignment about a week before the actual sale.
Bryson laughingly says that while folks will say they came for the auction, "they really come for the biscuits!"
She adds, "We make them from scratch!"
She explained that they generally gather together about two days before the auction and start mixing, cutting and baking the over 2,000 biscuits, which will be served up using several gallons of sausage gravy. They will also, during the course of the day, sell mounds of freshly made pancakes and gallons of coffee.
Stewart adds that "much can be said about the community in this worthwhile project."
"Everyone has a job and we all work together or it would not be the success it has been over the last 35 years."
The 2009 auction is slated for March 30, and Stewart hopes everyone will mark their calendars now.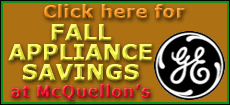 "We encourage all to come to Lake Fork and attend our auction," she said. "They can sell, buy or just look and eat. Many come year after year, and we are always ready to make new friends!"
[By NILA SMITH]