"The causal relationship between the housing problem and the broad financial system was very complex and difficult to predict," he said in the piece titled "Anatomy of a Meltdown."
Subprime mortgages made to people with tarnished credit or low incomes were especially hard hit once the housing boom went bust. Foreclosures spiked and financial companies wracked up huge losses as these investments turned bad.
The mortgage meltdown started in the United States in the summer of 2007 and rapidly spread to other countries, as well as to other types of lending, affecting even more creditworthy customers. The problems with risky, subprime mortgages touched off what many call the worst financial crisis to hit the world since the 1930s.
To protect the economy from damage and help ease Wall Street turmoil, Bernanke and his colleagues cut a key interest rate in September 2007 -- the first reduction in four years. Some critics at the time thought the Fed should have acted sooner.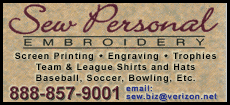 Now more than a year into the crisis, Bernanke has taken a flurry of unprecedented -- and some controversial -- steps to help bolster the banking system and to get banks to lend money more freely again.
The Fed is providing short-term cash loans to banks, is letting financial companies swap shunned mortgage securities for super-safe Treasury securities and is buying mounds of short-term debt from a host of companies. It also expanded its emergency lending facilities to investment firms, provided financial backing in JPMorgan Chase & Co.'s buyout of Bear Stearns and threw a financial lifeline to insurer American International Group.