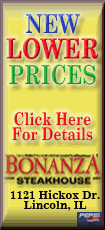 "If GM is under the imminent threat of bankruptcy or actually declares bankruptcy, I would not consider a GM product," said Kevin Ketels, who might replace his family's 2004 Toyota RAV4 late next year. "I just don't know if the company will be around to fulfill their warranty obligations. Will they be there for me? There are too many unknowns and a car is my second biggest investment next to my house."
The 38-year-old from Grosse Pointe Woods, Mich., would be among the 80 percent of Americans who General Motors Corp. insists wouldn't even consider a GM brand such as Buick, Saturn or Saab if the company was in bankruptcy. Chief Executive Rick Wagoner brought up the statistic from a CNW Research survey last week during his congressional plea for $25 billion in federal loans.
The concerns are intensifying as the Detroit company burns through tens of millions of dollars a day. It has warned that by year's end, it could reach the minimum amount of cash it needs to stay in business.
Chrysler CEO Bob Nardelli gave the same warning for his company, but Ford Motor Co., also suffering under the worst sales environment in 25 years, says it should have enough cash and untapped credit lines to get through 2009.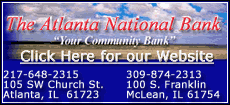 Some lawmakers, who want to see the companies' plans to become competitive and profitable before doling out aid, say bankruptcy should be on the table. A prearranged run through Chapter 11 would give GM more latitude to postpone payments to creditors, renegotiate contracts, raise capital and reorganize to stay alive. But with credit markets frozen, finding the financing to do it without government help may be impossible, and the company may be forced to liquidate.
Warranty obligations would likely be fulfilled by what remains of GM after a reorganization, although the bankruptcy court would have the final say. If there's a Chapter 7 liquidation, a third-party, like another automaker, could potentially step in and assume warranty obligations as part of a deal to acquire part of GM's assets.
And the company would still have to address safety recalls, regardless of its financial or operational status.
"Bankruptcy wouldn't discharge your obligations for recalls," said Rae Tyson, spokesman for the National Highway Traffic Safety Administration. "We would go to bankruptcy court and argue that they have a responsibility to use a portion of assets to satisfy whatever consumer issues there might be."
But obtaining certain parts would be an issue. Independent collision repair shops get 80 to 90 percent of their parts directly from original equipment sources.
"It's the area most impacted if there's disruption in the supply chain of replacement parts in the repair industry," said Ron Pyle, president of the Automotive Service Association, a Bedford, Texas-based group representing 10,000 independent facilities.