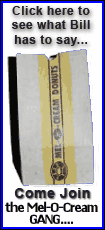 The FTSE 100 index of leading British shares was up 174.98 points, or 4.6 percent, at 3,955.95, while Germany's DAX was 162.51, or 3.9 percent, higher at 4,289.92. The CAC-40 in France was up 140.36, or 4.9 percent, at 3,021.62.
"Equities have started the week with a significant bounce as traders look to exploit the Dow's 500 point gain on Friday and news that Citigroup will now be bailed out by the U.S. government may also have the potential to add some stability to the troubled banking sector on both sides of the Atlantic," said Matt Buckland, a dealer at CMC Markets.
The Dow surged more than 6 percent as U.S. President-elect Barack Obama appeared ready to tap the New York Federal Reserve chief Timothy Geithner as the next treasury secretary, an appointment which reassured investors.
Wall Street was not expected to continue its rally when it opens later. Dow futures were down 42 points, or 0.5 percent, at 7,994, while Standard & Poor's 500 futures were up 1 point, or 0.1 percent, at 793.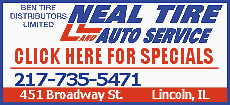 Earlier, the news that the U.S. government would take a $20 billion stake in Citigroup and guarantee hundreds of billions of dollars in risky assets helped several Asian markets pare early losses, but not by much. Japanese markets were closed due to a public holiday.
Hong Kong's Hang Seng index was down 210.26 points, or 1.6 percent, at 12,457.94, while Australia's key index recovered from morning losses to close 0.3 percent higher.
Investors were awaiting a slew of U.S. economic data this afternoon on the housing sector and consumer confidence to get a gauge on the current health of the world's largest economy.
Overall, markets appear relieved that the rescue plan for Citigroup removes the immediate risk of a potentially catastrophic banking collapse but conceded that by itself it doesn't resurrect the U.S. economy, which many analysts believe is sliding into its worst recession in decades.
For many investors, the bailout will do little to quickly restore confidence in the U.S. banking system or revive lending to consumers as the vital Christmas shopping season approaches.
Recession fears in Germany mounted Monday after a closely watched survey showed that Europe's biggest single economy is weakening at an alarming rate.
The Ifo Institute said its main business climate index fell to 85.8 points in November from 90.2 points in October. The last time it was that low was in February 1993.
Analysts said the data means that the recession in Germany, confirmed officially by government figures, will likely be deeper than many anticipate.