By midday in Europe, light, sweet crude for January delivery was up 91 cents to $50.84 a barrel in electronic trading on the New York Mercantile Exchange by midday in Europe, trading in a range between $48.80 and $51.34. On Friday, the contract gained 51 cents to settle at $49.93.
In London, December Brent crude rose 90 cents to $50.09 on the ICE Futures exchange.
News that Obama plans to name New York Federal Reserve Bank President Timothy Geithner as treasury secretary, Lawrence Summers as director of the National Economic Council and New Mexico Gov. Bill Richardson as commerce secretary helped boost U.S. stocks.
"The lack of clarity as to who exactly is in charge of steering the U.S. economy is really hurting the equity markets," said Victor Shum, an energy analyst with Purvin & Gertz in Singapore. "So putting together the new team gives a bit of a reassurance to the market, even if Obama isn't president yet."
Obama will be sworn in on January 20.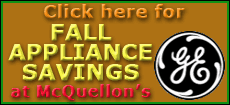 The Dow Jones industrial average rose 6.5 percent Friday and European markets were up sharply Monday even though Asian markets were lower.
Hong Kong's Hang Seng index fell 1.6 percent and South Korea's Kospi was down 3.5 percent, but the FTSE 100 in London was up 4 percent, the CAC-40 in Paris gained 3.7 percent and Germany's DAX was 3 percent higher.
News overnight that the U.S. government will take a $20 billion stake in Citigroup and guarantee hundreds of billions of dollars in risky assets has also reduced speculation over another major banking failure, pushing stock markets higher in European trading.
Oil futures have followed stock markets recently, using equities as a proxy for economic outlook and investor sentiment.
"There's likely to be more bad economic news," Shum said. "There isn't enough clarity in the global economic picture. Oil prices are still looking for a bottom."
The future of Ford Motor Co., Chrysler LLC, and General Motors Corp. is also uncertain after Congress postponed debates on aid to the automakers.