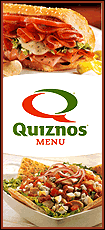 While the markets anticipated late last week that some sort of rescue was likely, investors appeared emboldened by the U.S. government's decision late Sunday to invest $20 billion in Citigroup and guarantee $306 billion in risky assets. The move by the Treasury Department, the Federal Reserve and the Federal Deposit Insurance Corp., is only the latest effort this year to support a banking system troubled by bad debt and flagging confidence.
Besides implementing its $700 billion bailout plan for the overall financial industry, the government has bailed out insurance giant American International Group Inc. and taken over lenders Fannie Mae and Freddie Mac.
Investors also cheered the idea that the government could introduce another economic stimulus plan. President-elect Obama is set to introduce his economic team on Monday, which is crucial to putting into place a huge economic recovery plan that aims to save or create 2.5 million jobs over the next two years. It is expected to greatly exceed the $175 billion Obama proposed during the campaign.
The moves by the government to once again step in and help a troubled bank as well as the broader economy helped buoy investor sentiment. However, investors remain extremely cautious, knowing that the nation still faces a difficult economy and that the stock market will see ongoing volatility for some time.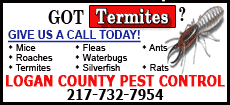 Dow Jones industrial average futures rose 71, or 0.88 percent, to 8,107. Standard & Poor's 500 index futures rose 12.70, or 1.60 percent, to 804.70. Nasdaq 100 index futures rose 8.25, or 0.76 percent, to 1,099.25.
The rise in futures follows a market surge Friday that saw the Dow industrials jump 494 points, or 6.5 percent. The other major indexes also rose sharply. Still, for the week, stocks ended lower after heavy selling Wednesday and Thursday.
Bond prices were mixed early Monday as investors examined the government's bailout plan for Citigroup. The yield on the benchmark 10-year Treasury note, which moves opposite its price, rose to 3.25 percent from 3.20 percent late Friday.