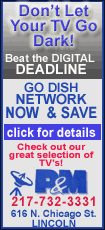 "People worry about China's ability to support growth. By showing this number, the government certainly has demonstrated its ability to put together investment projects to hold up growth," said Citigroup economist Yiping Huang.
The proposed list of projects from provincial authorities gives investors an idea of how part of the government's 4 trillion yuan, or $586 billion, stimulus package announced Nov. 9 might be spent.
But the newspaper 21st Century Business Herald said many of the projects on the list were already under construction, had been under discussion for some time or were planned but not begun due to lack of money.
Investors seemed unimpressed. Added disappointment that authorities failed to cut interest rates over the weekend, as some had speculated they might, sent the Shanghai Composite Index falling 3.7 percent Monday to 1,897.06.
The government says it is hoping to boost consumer spending by injecting money into the economy through higher spending on construction, tax cuts and aid to farmers and the poor.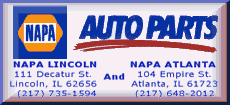 China's economic growth eased to 9 percent in the latest quarter, down from 11.9 percent last year. That was still the highest among major economies, but Chinese leaders were alarmed at the unexpected sharp fall in growth. They worry about layoffs -- especially in export industries -- and possible unrest.
The Cabinet's planning agency is working on an additional stimulus plan to supplement the Nov. 9 package with spending on schools and health, according to a Chinese business newspaper, the Economic Observer.
Such an effort might help to overcome a key obstacle to higher consumer spending: The need for Chinese families to save heavily to pay for health care, schools and retirement.
The new plan, due to come up for official consideration in early December, also might call for injecting money into China's stock markets to boost investor sentiment, the Economic Observer said. The planning agency, the National Development and Reform Commission, did not respond to requests for comment Monday by phone and fax.
In the biggest public project so far under the stimulus package, the government will spend 3.6 billion yuan ($527 million) on a new terminal for an airport in Chongqing, a giant industrial city in the southwest, the official Xinhua News Agency said Monday.