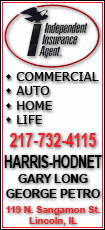 "The Ifo business climate for industry and trade in Germany declined strikingly in November," the institute reported Monday.
The survey, which gauges the sentiment of businesses in Europe's biggest economy, slid to 85.8 points in November from 90.2 points in October as investors continued to fear dim business prospects as a world recession takes its toll.
The last time it was that low was in February 1993.
Germany has tipped into recession along with several other European countries, and analysts had expected a reading of 88 points.
The survey of 7,000 companies found that firms were considerably less satisfied with their current business situation and again anticipated an even more unfavorable business development in the next six months.
"The business expectations of the surveyed firms have thus fallen continuously for the past six months. On the whole the economic downturn has worsened and will now have an impact on the labor market," the Ifo said in its report.
The Munich-based Ifo said that in manufacturing, business sentiment had cooled considerably. The firms have reported a clearly more unfavorable business situation in November and are again noticeably more skeptical regarding the six-month outlook.
It also said that Germany's exports are expected to weaken at an accelerated pace and that would, in turn, mean a call for job cuts.
Tullia Bucco, a UniCredit economist in Milan said this was the most worrying part of the survey results.
"It is a fact that the sharp slowdown in export orders, which the German economy relies strongly on, is severely hitting economic activity, prompting leading car companies to slash production in November in the face of a sharp downturn in demand," Bucco said in a research note.