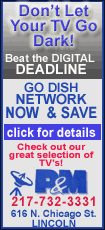 The shift ends Americans' long love affair with credit cards and is one of the changes in consumer behavior that has emerged since the financial meltdown that could depress consumer spending this holiday season and affect shoppers' habits long afterward.
Particularly during holiday seasons past, shoppers could count on a pile of plastic to give them the extra financing needed to splurge on presents before they had to face the bills in January or later.
But even when the economy recovers and credit loosens up, analysts say Americans -- shaped by what could be a deep and long-lasting recession -- are likely to stick with buying only what they can afford just as their parents or grandparents did after the Great Depression.
"I think this is a new way of life," said Robert Smith, of Loves Park, Ill., who along with his wife has been using cash and debit cards to finance their spending, including vacations, since they paid off their credit card debts in July. "I like to be able to know that we paid for something. I hate monthly payments when you use a credit card."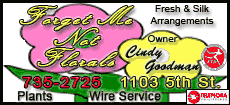 Smith, who has four children ages 7 to 13 and owns a motivational training company called Drive and Grow Rich, says his business is down 20 percent this year, and since he is saddled with a mortgage, he doesn't want to get back into debt.
While the credit crunch is teaching consumers to be more "financially prudent," it's creating a lot of pain for both consumers and stores, said Curtis Arnold, founder of CreditRatings.com.
One sign of how strapped consumers are for credit -- and buying only what they have the cash for -- is that for the first time in 17 years, Penney's has seen swings in spending around payday cycles over the past three months.
That's common for discounters like Wal-Mart, but a rarity for a mall-based department store -- suggesting that Penney's middle-income customers are feeling the pinch as well. Penney's President and Chief Merchandising Officer Ken Hicks noted that the chain hasn't seen swings in spending around payday since about 1991, when the U.S. was entering a recession
At Wal-Mart, the volatility in spending around payday -- a drop in spending in the days before, followed by spending bursts right afterward -- has become even more pronounced since September. Chief Financial Officer Tom Schoewe told The Associated Press that shoppers are now unable to buy even necessities in the few days before payday.
Such swings became more dramatic last fall, but subsided when shoppers received their government rebate checks this past spring.
Eduardo Castro-Wright, president and chief executive of Wal-Mart's U.S. division, told investors last month that credit card payments as a percentage of total payments fell 7.4 percent so far in the current fiscal year, which ends in January. That's a big reversal from the robust double-digit growth rates in credit cards over the past three years, he said.
Target executives told investors late last month that it's seeing lower credit card usage among its shoppers for the first time since 2001-2003.
At Penney's, Hicks said that use of the company's store credit card was flat during the third quarter. The use of credit cards issued by other parties declined by a couple of percentage points as a percentage of overall payment, he noted, while cash was up by the same amount. Hicks said he hasn't seen a decline in credit card use in five or six years.
Scott Hoyt, senior director of consumer economics at Moody's Economy.com. said that Federal Reserve data has never shown an annual decline in credit card use, but he acknowledged that there isn't any solid payment data. Visa Inc. said that debit card growth is coming at the expense of cash and checks versus credit cards. And MasterCard Worldwide said consumers are increasingly paying with plastic -- debit or credit -- at the expense of cash and check, but didn't break out which portion was debit cards.