Railer roundball season starts tonight
Jeff Benjamin's Railer notes

Send a link to a friend
[November 24, 2008] Well, tonight is the night the curtain goes up on the 96th season of basketball at Lincoln Community High School. With four district titles, 49 regional championships, 12 sectional titles, eight Elite Eight appearances, one fourth-place finish (1980) and two McDonald's All-Americans in their past, tradition is an important part of Railer basketball. However, the annual question is the same: "Will this be the year the BIG trophy finds a home on Primm Road?" Unfortunately, that answer will be not revealed until mid-March in Peoria. However, I do know that the next few months will certainly be exciting, and thoughts of what could happen are already starting to make the rounds.
Over the past seven years of covering Railer basketball for 96.3 FM (where you can hear tonight's game at 7:30), our broadcasts end with an interview featuring coach Neil Alexander. Through all the questions, answers and discussions, there are two things the coach stresses that ring a bit louder than the others: If you don't play defense, you won't win; and you can only worry about one game at a time. With the latter in mind, we should set our season goals aside and concentrate on game one: tonight's tilt against East St. Louis.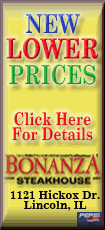 As listeners know, and readers will come to learn, I like statistics. With that in mind, here are a few things to think about as we head into night one of this year's Thanksgiving tournament. (By the way, all the statistics are based on the tournament in its current format, starting in 1999 through last year.)
Champaign Centennial vs. Danville (at Centennial) -- Danville is 2-1 against the Chargers, but Centennial easily got their first win last year with an 86-55 victory. The 86 points and 31-point victory mark the most for Centennial in those two areas for the tourney.

O'Fallon vs. Peoria Manual -- If their first three matchups are any indication, tonight's game will be close and probably go into overtime. O'Fallon has a 2-1 series advantage, and of those three games, all have been decided by seven points or less, and two have gone into overtime. In fact, Manual has been involved in the last three overtime games played in the tournament. Last year, the Panthers topped Manual 72-69. Even though they have been involved for only three years, O'Fallon knows how to start the week. The Panthers are 3-0 in their Monday matchups.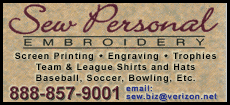 Lincoln vs. East St. Louis -- Lincoln's 53-47 victory over the Flyers was their only notch in the tournament win column last year. Ben Brackney led the way with 17, and Jordan Nelson added 10 in his Railer debut. The Railers hold a 4-2 advantage over East St. Louis and usually do well on Mondays (6-2). As previously mentioned, defense is the key. Since 1999, the Railers are 22-1 when they hold their tournament opponents to under 50 points. Once to 50, Lincoln's mark is 11-11.
Here are a few other nuggets:
Will tonight's games be close? There's a 50-50 chance. Literally. Of the 133 games played, 51 percent of them have been decided by single digits. Forty percent of the contests have had margins of seven or less.

Speaking of margins, the most common margin has been seven. One thing is for sure -- well, almost for sure. We probably won't see a margin of 24. None of the 133 games played have ended with that as the margin.

Of the six teams involved, five have won at least one tournament title. The only one not to? Lincoln's opponent on Saturday night, Champaign Centennial.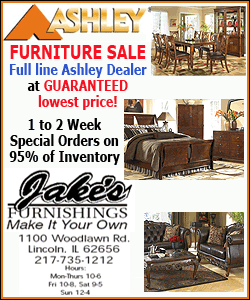 Don't let anyone tell you that this tournament is not tough. Over the last six seasons, at least one of the participants each year has advanced to a state tournament appearance. In fact, during the last two years, there have been two teams from the pool to advance deep into the madness that is March.

If it's a low-scoring game, count on the Railers to be there. Of the 10 lowest scoring games by a single team, you can credit Lincoln with spinning the defensive web in seven of them. Do you know the lowest scoring game by a single team? Think about it. I'll get back to that a little later.

Lincoln's next win at home will be the 500th at Roy S. Anderson Gymnasium.
Well, I hope that gives you a feel for what you can find when you check out our broadcasts and simulcasts on 96.3 WLCN and lincolndailynews.com. Tonight's game should be a good start for the Railers, a team that could be one of the deepest in years. Deep enough to go deep into the tournament? Not so fast. Remember, one game at a time. Hope you get a chance to listen tonight, and look for a quick recap on Tuesday. Nothing like five games over six days, with a little turkey thrown in, to get the season started right.
[By JEFF BENJAMIN]
Editor's note: You can look for spectacular Railer basketball reviews by Jeff Benjamin under SPORTS this year.