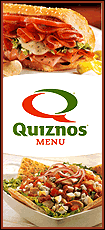 Sumrall never made it to the city hall -- well, not that day at least.

"The library had two job openings, and they wanted me to start right then," he recalled. Sumrall worked at the Mobile library for nine years before finally making that trip to the city hall, where he would work for the city of Mobile as the assistant city archivist in their Municipal Archives Department for seven years. He also furthered his studies, receiving a master's degree in library science from the University of Southern Mississippi in Hattiesburg.

It was while he was working for the city of Mobile that he saw in a trade journal that the Lincoln Public Library was looking for a new director, and after applying and being interviewed, he was hired in the spring of 1991.

When asked if he had any "culture shock," moving from the South into central Illinois, Sumrall explained that there was, and then there wasn't. "When I came up to interview in January there was a heavy snowstorm. When I came back in February to look at houses, the roofs were covered with snow. My first day on the job we had a snowstorm. I only saw snow four times in my life in Mobile, and here (in central Illinois) we wouldn't even call those a dusting."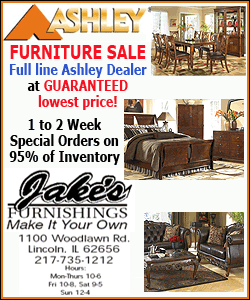 Although the weather took some getting used to, Richard found the residents of our area very similar to those in the South. "You think of Illinois and you think of Chicago, but that isn't the case. Illinois is a wonderful place, and the people are a lot like they are in the rural South."
Sumrall hit the ground running as director. There was a new roof project and renovations were going on in the Carnegie Building, including expansion and creating handicap accessibility. In 1993, the library purchased the old Woolworth building, and the work and planning for what we now call the library annex was begun.
Even during stressful times like renovations, the library has remained a haven of calm organization that seemingly reflects the nature of its leader. The librarian and staff enthusiastically show an earnest interest in helping patrons with their reading, research or other library needs.
Louella Moreland, the youth services librarian, explained how important Richard is, not only to her department, but to the library and community as a whole. "Richard is a very kind man, a real Southern gentleman who really listens to all of us when we have new ideas to try and make the library better," she said. "He really cares about the library and in fact the entire community. He will bend over backwards to help anyone who needs help."
With all of his responsibilities and accomplishments at the library, Sumrall still delved into the community. Throughout the years he has been on innumerable committees or boards, but claims he has had to cut back. The increase in library patrons to use all the old and new library services has kept him busy at the library.
A full listing of all Sumrall's community involvements since being here would turn into a novella. In recent years, his outside interests have included the Lincoln/Logan County Chamber of Commerce, Government and Education Committee; Rolling Prairie Library Systems board; Logan/Mason Rehab Center's advisory council; Logan, Mason, Menard County Transportation Committee; the mayor's Lincoln Bicentennial Commission; as well as the Historic Homes Commission, Lincoln Area Librarians Group and the economic development partnership's business startup committee.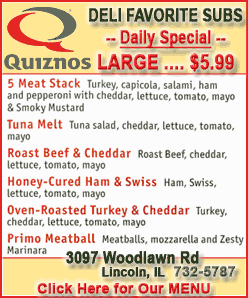 Sumrall has a joy in and a sense of history, but he also embraces the modern technology that he has helped embed into our library. He had to take the time to show an original oak table that the library was able to buy back from a person in Delavan. The long, solid, one-piece oak table bore the scars of decades of hard use, and Sumrall reveled in each knick, scratch and bit of graffiti the table's finish told to whoever cared to look. He then went into explaining how the library in both buildings now is WiFi-compatible. The library has expanded from not only books and the 140-plus magazines and newspapers it subscribes to, but also has computers available, DVDs, audio books and graphic novels.
There is more to a library and a librarian than just handing out books. There is the calling of promoting reader skills in our next generation of citizens, and Sumrall and staff are dedicated to helping promote reading as early in life as possible.
The library starts a youngster off on the road to reading in Lincoln on the day they are born. A "Baby Talk Packet" is given to every new parent at Abraham Lincoln Memorial Hospital. The packet includes information on parenting and is an introduction to parents that the library has reading programs for youngsters from 6 months old to teenagers.
Sumrall and staff are all dedicated to promoting reading in youngsters, and he is very proud of the summer reading program, which continues to grow in numbers, with 474 youngsters involved in the 2008 summer reading project. "We spend all the time we can on youth projects," he commented.
Sumrall also is very bullish on the library's growth with the incorporation of all the new technology. "We are headed for our fifth year of growth (in residents using services). If we were a stock, Jim Cramer (host of a popular cable investment program) would be pointing at the screen yelling, 'Buy, buy, buy!'"
Still, with all the changes, a library has as its core the loaning out of books. "We love to see a book circulated until it becomes just a pile of papers, a beat-up book," Sumrall says. After all, that is what a librarian's first love is: the sharing of thoughts, ideas and imagery through words.
Sumrall takes a humble servant position in his role as director of the library. His office door is always open, and when someone visits that corner of the library, he is quick to leave his chair and come out with a warm greeting. His initial conversation almost always starts out with, "How are you and what can I help you with?" The words are always genuine.
[By MIKE FAK]