Sponsored by: Investment Center

Something new in your business? Click here to submit your business press release

Chamber Corner | Main Street News | Job Hunt | Classifieds | Calendar | Illinois Lottery

Treasury, Fed continue extensive bailout efforts

Send a link to a friend

[November 25, 2008] WASHINGTON (AP) -- The potential cost for the government's efforts to contain the financial crisis is steep and climbing, and now tops $6 trillion.

That figure includes large commitments of funds by the government to guarantee certain debts, and those funds may never actually be spent. But still, the overall figure reflects the huge liabilities the government is taking on in response to the meltdown.

The government's latest effort to address the financial crisis is a $20 billion investment in banking giant Citigroup Inc., along with an agreement to guarantee hundreds of billions of dollars in possible losses.

The step, announced late Sunday, is the latest in a long list of government moves:

March 11: The Federal Reserve announces a rescue package to provide up to $200 billion in loans to banks and investment houses and let them put up risky mortgage-backed securities as collateral.

March 16: The Fed provides a $29 billion loan to JPMorgan Chase & Co. as part of its purchase of investment bank Bear Stearns.

May 2: The Fed increases the size of its loans to banks and lets them put up less-secure collateral.

July 11: Federal regulators seize Pasadena, Calif.-based IndyMac, costing the Federal Deposit Insurance Corp. billions to compensate deposit-holders.

July 30: President Bush signs a housing bill including $300 billion in new loan authority for the government to back cheaper mortgages for troubled homeowners.

Sept. 7: The Treasury takes over mortgage giants Fannie Mae and Freddie Mac, putting them into a conservatorship and pledging up to $200 billion to back their assets.

Sept. 16: The Fed injects $85 billion into the failing American International Group, one of the world's largest insurance companies.

Sept. 16: The Fed pumps $70 billion more into the nation's financial system to help ease credit stresses.

Sept. 19: The Treasury temporarily guarantees money market funds against losses up to $50 billion.

Sept. 29: The Fed makes an extra $330 billion available to other central banks, boosting to $620 billion the amount available to the Fed through currency "swap" arrangements, where dollars are traded for foreign currencies. It also triples to $225 billion the amount available for short-term loans to U.S. financial institutions.

Oct. 3: President Bush signs the $700 billion economic bailout package. Treasury Secretary Henry Paulson says the money will be used to buy distressed mortgage-related securities from banks.

Oct. 6: The Fed increases a short-term loan program, saying it is boosting short-term lending to banks to $150 billion. It says that by year's end, $900 billion in potential overall credit will be outstanding. It also says it will begin paying interest on reserves that banks keep with the Fed in hopes of coaxing banks into keeping more money on deposit at the central bank.

Oct. 7: The Fed says it will start buying unsecured short-term debt, so-called "commercial paper," from companies, and says that up to $1.3 trillion of the debt may qualify for the program.

Oct. 8: The Fed cuts its benchmark interest rate a half percentage point, to 1.5 percent. It follows a one-quarter point cut on April 30 and a three-quarter-point reduction on March 18.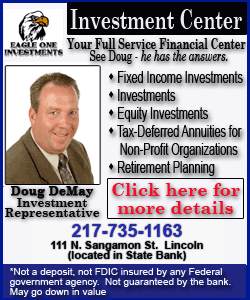 Oct. 8: The Fed agrees to lend AIG $37.8 billion more, bringing total to about $123 billion.

Oct. 14: The Treasury says it will use $250 billion of the $700 billion bailout to inject capital into the banks, with $125 billion provided to nine of the largest: Bank of America Corp., which received $15 billion; Bank of New York Mellon Corp., $3 billion; Citigroup Inc., $25 billion; Goldman Sachs Group Inc., $10 billion; JPMorgan Chase & Co., $25 billion; Merrill Lynch & Co. Inc., $10 billion; Morgan Stanley, $10 billion; State Street Corp., $2 billion; and Wells Fargo & Co., $25 billion. The $10 billion for Merrill has been deferred until its purchase by Bank of America closes.

Oct. 14: The FDIC says it will temporarily guarantee up to a total of $1.4 trillion in loans between banks.

Oct. 21: The Fed says it will provide up to $540 billion in financing to provide liquidity for money market mutual funds.

Oct. 29: The Fed cuts its benchmark interest rate to 1 percent, matching the low point reached in 2003. The rate hasn't been lower since 1958.

Nov. 10: The Treasury and Fed replace the two previous loans provided to AIG with a new $150 billion aid package that includes an infusion of $40 billion from the government's bailout fund.

Nov. 12: Paulson says the government will no longer buy distressed mortgage-related assets, formerly the centerpiece of the bailout, and instead will concentrate on injecting capital into banks.

Nov. 17: Treasury says it has provided $33.6 billion in capital to another 21 banks, with the largest stake being $6.6 billion to Minneapolis, Minn.-based U.S. Bancorp. So far, the government has invested $158.6 billion in 30 banks.

Nov. 23: The Treasury says it will invest another $20 billion in Citigroup Inc., on top of $25 billion provided Oct. 14. The Treasury, Fed and FDIC also pledge to backstop large losses Citigroup might absorb on $306 billion in real estate-related assets.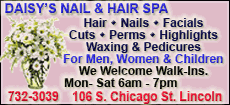 Citigroup will assume the first $29 billion in losses, and after that the government will absorb 90 percent of losses and the company 10 percent. In return, the government will receive $7 billion in preferred shares and warrants for more than 250 million additional shares.
[Associated Press; By CHRISTOPHER S. RUGABER]
Copyright 2008 The Associated Press. All rights reserved. This material may not be published, broadcast, rewritten or redistributed.
---
News | Sports | Business | Rural Review | Teaching & Learning | Home and Family | Tourism | Obituaries
Community | Perspectives | Law & Courts | Leisure Time | Spiritual Life | Health & Fitness | Teen Scene
Calendar | Letters to the Editor