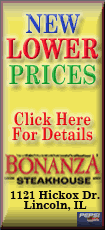 The FTSE 100 index of leading British shares was up 23.06 points, or 0.6 percent, at 4,176.02, but Germany's DAX was 33.52 points, or 0.7 percent, lower at 4,520.81. The CAC-40 in France was up 8.52 points, or 0.3 percent, at 3,180.63.
"Equities are currently set to hold onto yesterday's bumper gains after a solid close on Wall Street as investors continued to cheer the U.S. bail out plan for financial giant Citigroup," said Matt Buckland, a dealer at CMC Markets.
Earlier, Asian markets broke higher despite muted gains Monday to the Citigroup news. But after seeing markets in Europe and the U.S. surge Monday, Asian investors joined in the rally.
In Japan, which had been on holiday Monday, the Nikkei 225 stock average soared 413.14 points, or 5.2 percent, to 8,323.93. Hong Kong's Hang Seng index rose 3.4 percent to 12,878.60.
Wall Street and European markets were buoyed Monday by the news that the U.S. government will take a $20 billion stake in Citigroup and guarantee hundreds of billions of dollars in risky assets. In addition, hints from President-elect Barack Obama that he will introduce a massive fiscal stimulus package once he is in the White House in January helped markets rally.
The Dow Jones industrials soared 396.97 points, or 4.9 percent, to 8,443.39 Monday -- the first two-day advance since Oct. 31.
"Global equity markets have heaved a sigh of relief courtesy of the weekend's salvation of Citigroup and Obama's fiscal plans," said Neil Mellor, an analyst at Bank of New York Mellon.
Despite the relief in stock markets, Mellor is skeptical that stock markets have bottomed out.
"There is scant evidence that this moment has arrived," he said, noting ongoing downgrades in economic growth projections and mounting fears of possible deflation.
U.S. stock index futures indicated that there would likely be some profit-taking at the opening bell. Dow futures were down 52 points, or 0.7 percent, at 8,327, while Standard & Poor's futures were down 5 points, or 0.6 percent, at 843.
All eyes will be on a raft of data releases in the U.S. over the coming two days before the Thanksgiving Day holiday on Thursday. The likely most important release Tuesday is the latest estimate of third quarter U.S. gross domestic product.
"A raft of numbers out of the U.S. will be closely watched as the Dow has posted the best part of a 1,000 point gain over the last two trading days and traders will now inevitably be looking for a signal to book profits," said CMC's Buckland.