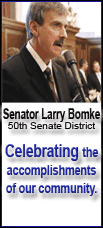 A pullback was to be expected given the enormity of the market's gains over two sessions, and the fact that stocks have been unable for months to hold on to their gains for long.
While a reading on the nation's gross domestic product most certainly will show the economy weakened, investors will be eager to determine the rapidity of slowdown. The report comes after two strong sessions for the market in which investors held out hope that the economy could begin to repair itself.
Stocks rallied Friday on word that President-elect Barack Obama was close to naming his economic team -- a step he formally took Monday. Stocks extended their gains Monday as investors cheered the government's bailout plan for troubled Citigroup Inc. Many observers regarded the plan as a template for how future banks could be propped up and gleaned from comments of officials that the government wouldn't allow major institutions to fail.
Wall Street expects that economic activity contracted for the July-September quarter at a faster pace than the annual rate of 0.3 that the Commerce Department initially reported last month. Gross domestic product likely decreased at a 0.5 percent annual rate in the third quarter, according to economists polled by Thomson Reuters. The report is due at 8:30 a.m. EST.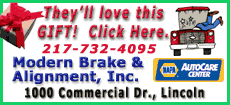 Investors also will be awaiting a report on consumer sentiment in November. The Conference Board's report is expected to show a further decline from already weak levels as the job market has deteriorated and the stock market has retreated.
Economists, on average, expect the research group's Consumer Confidence Index to fall to 37.9 in November from 38 in October. Last month's reading was the weakest since the research group began tracking the index in 1967. The report is due at 10 a.m.
Ahead of the reports, Dow Jones industrial average futures fell 40, or 0.49 percent, to 8,343. Standard & Poor's 500 index futures fell 4.00, or 0.47 percent, to 844.00. Nasdaq 100 index futures fell 6.75, or 0.59 percent, to 1,140.25.