By midday in Europe, light, sweet crude for January delivery was down $1.95 to $52.55 a barrel in electronic trading on the New York Mercantile Exchange.
In London, January Brent crude fell $2.06 to $51.87 a barrel on the ICE Futures exchange.
The Nymex contract overnight rose $4.57 to settle at $54.50 after the Treasury Department announced a rescue of banking giant Citigroup. Fears the sprawling financial firm would collapse sent stock markets plunging and the price of oil to a 3-year low near $49 last week -- a third of its peak near $150 a barrel in July.
But some oil market watchers think euphoria over the government lifeline for Citigroup will soon give way to more dismal news about a severe global economic slowdown and trigger a test of the lows that oil hit last week.
"We could see some renewed oil price weakness in the very near term as economic data from the U.S. and Europe is likely to be weak," said David Moore, commodity strategist at Commonwealth Bank of Australia in Sydney. "That would keep pressure on the oil price."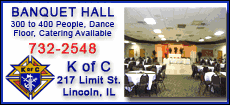 The U.S. Commerce Department will release gross domestic product data for the third quarter of the year at 1330 GMT (8:30 a.m. EST). Analysts surveyed by Thomson Reuters expect GDP to have decreased at an annual rate 0.5 percent annual rate in the July to September quarter.
Investors are eyeing the Organization of Petroleum Exporting Countries, which accounts for 40 percent of global supply, for signs the group may reduce output quotas at an informal meeting Nov. 29 in Cairo.
Venezuelan Oil Minister Rafael Ramirez said Sunday that OPEC should cut oil production by 1 million barrels per day at the Cairo meeting. OPEC President Chakib Khelil said Monday that if the organization met today, a cut of 1 million barrels would not be enough to support oil prices.