Seventy-two cars, trucks and SUVs received the top safety pick designation for 2009, more than double the number of vehicles in the 2008 model year and three times the number in 2007.
"The sheer number of this year's winners indicates that automakers have made huge strides to improve crash protection," said Institute president Adrian Lund.
The selected vehicles are the best in protecting people in front, side and rear crash tests based on institute evaluations during the year. The vehicles are required to have electronic stability control, or ESC, to qualify for the award.
IIHS said electronic stability control is now standard equipment on virtually all new SUVs and three-quarters of passenger cars for the 2009 model year. ESC is standard on more than one-third of 2009 pickups.
Ford was led by the Ford Fusion and Mercury Milan midsize cars with optional ESC; the Ford F-150 pickup, Ford Edge and Ford Flex midsize sport utility vehicles; and the Ford Escape and Mercury Mariner small SUVs. The list also included the Mazda Tribute, which has the same underpinnings as the Escape and Mariner.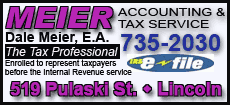 Ford CEO Alan Mulally argued last week in Washington that the automaker had made safety strides when he testified along with other Big Three executives seeking massive government aid.
"Every year, we're going to improve the quality, we're going to improve the fuel efficiency, we're going to improve the safety, and we're going to keep improving the productivity so we can offer the consumer the very best value," Mulally told a House committee.
Honda and its Acura unit had vehicles in nearly every category, including top-sellers such as the Honda Accord; the Honda Civic 4-door with optional ESC; and the Acura MDX and RDX midsize SUVs; and the Honda Fit with optional ESC. The Fit is the first mini-car to earn the safety award.
Volkswagen AG and its Audi brand had nine vehicles on the list, including the Volkswagen Jetta and Passat and the Audi A3, A4 and A6.
General Motors Corp. and Toyota Motor Corp. both had eight vehicles on the list. GM's included the Cadillac CTS and the Buick Enclave, Chevrolet Traverse, GMC Acadia and Saturn Outlook large SUVs.
Toyota's top performers were the Toyota Corolla with optional ESC, Toyota RAV4, Toyota Tacoma, Toyota Tundra and Scion xB.