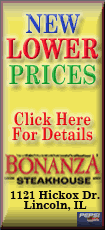 The first stimulus package put money directly into taxpayers' pockets, but there's wide agreement that the money from a second stimulus -- possibly as much as $700 billion -- shouldn't go straight to taxpayers.
Economists' top ideas: aid to state and local governments, extended unemployment benefits, extra money for food stamps, home heating oil assistance, tax credits for employer-sponsored health insurance and infrastructure spending.
Here are some questions and answers about what economists are proposing for the stimulus package.
Q: Why not just repeat the first stimulus package, cutting checks for qualified taxpayers?
A: With a recession all but certain, many economists say the first stimulus didn't work.
"The $168 billion stimulus package last spring turned out to be a dud in large part because Americans chose to either save the money, pay off existing debt or they blew it on gasoline when prices reached record levels," said Bernard Baumohl, chief economist at The Economic Outlook Group in Princeton, N.J.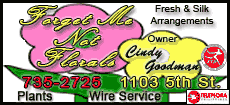 Economists are hoping a second stimulus package will have what's called a "multiplier effect," which means an investment multiplies in value by triggering ripples of spending as it moves through the economy. Money spent on government infrastructure projects, for instance, requires the government to buy construction materials and hire workers, sending money rippling out as materials suppliers and construction workers spend their earnings from the projects.
Q: What do economists want to see in the second stimulus?
A: Tops on many lists is aid to state and local governments.
"Unlike the federal government, state and local governments generally cannot borrow to finance spending when an economic slowdown causes tax receipts to decline," Barclays Capital economists Zach Pandl and Ethan Harris wrote in a recent report.
States are slashing budgets as tax revenues fall. California's $11.2 billion budget deficit has prompted Gov. Arnold Schwarzenegger to propose $4.5 billion in spending cuts. One of his proposals would force state employees to take an unpaid day off monthly.
As part of aid to the states, some economists suggest the federal government could increase the portion of Medicaid it pays. An increase of one percentage point would raise federal spending by roughly $12 billion a year, the Barclays economists say.