Today's highlight in history:
One hundred years ago, on Nov. 25, 1908, the first issue of The Christian Science Monitor was published.
On this date:
In 1758, during the French and Indian War, the British captured Fort Duquesne in present-day Pittsburgh.
In 1783, the British evacuated New York, their last military position in the United States during the Revolutionary War.
In 1881, Pope John XXIII was born Angelo Giuseppe Roncalli near Bergamo, Italy.
In 1947, movie studio executives meeting in New York agreed to blacklist the "Hollywood Ten" who'd been cited for contempt of Congress the day before.
In 1957, President Eisenhower suffered a slight stroke.
In 1963, the body of President Kennedy was laid to rest at Arlington National Cemetery.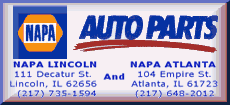 In 1973, Greek President George Papadopoulos was ousted in a bloodless military coup.
In 1974, former U.N. Secretary-General U Thant died in New York at age 65.
In 1986, the Iran-Contra affair erupted as President Reagan and Attorney General Edwin Meese revealed that profits from secret arms sales to Iran had been diverted to Nicaraguan rebels.
In 2002, President Bush signed legislation creating the Department of Homeland Security, and appointed Tom Ridge to be its head.
Ten years ago: Chinese President Jiang Zemin arrived in Tokyo for the first visit by a Chinese head of state to Japan since World War II. Comedian Flip Wilson died in Malibu, Calif., at age 64.