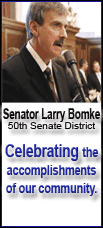 Wall Street expects that economic activity contracted for the July-September quarter at a faster pace than the annual rate of 0.3 that the Commerce Department initially reported last month. Gross domestic product likely decreased at a 0.5 percent annual rate in the third quarter, according to economists polled by Thomson Reuters. The report is due at 8:30 a.m. EST.
Investors also will be awaiting a report on consumer sentiment in November. The Conference Board's report is expected to show a further decline from already weak levels as the job market has deteriorated and the stock market has retreated.
Economists, on average, expect the research group's Consumer Confidence Index to fall to 37.9 in November from 38 in October. Last month's reading was the weakest since the research group began tracking the index in 1967. The report is due at 10 a.m.
Nationwide sales of existing homes fell more than expected last month, it was announced yesterday, as economic fears made buyers leery even though prices plunged to the lowest level in more than four years. And the decline is expected to get worse because October's results reflect sales contracts signed before Wall Street's nosedive.
The National Association of Realtors said Monday that sales of existing homes fell 3.1 percent to a seasonally adjusted annual rate of 4.98 million units in October, from a downwardly revised pace of 5.14 million in September. Sales had been expected to fall to a rate of 5.05 million, according to economists surveyed by Thomson Reuters.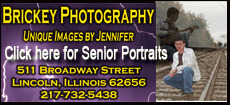 Sales nationwide -- without adjusting for seasonal factors -- slipped less than 1 percent in October from a year ago. The median sales price plunged 11.3 percent from a year ago to $183,000. That was the largest year-over-year drop on records going back to 1968, and the lowest median sales price since March 2004.
"If home prices overshoot downward, then it can lead to collateral damage to the economy," said Lawrence Yun, chief economist at the Realtors group. The cost, he added, would be "very reasonable" compared with the billions the government is spending to rescue major banks.
To help stabilize home prices, the Realtors group is calling on lawmakers and the administration of President-elect Barack Obama to spend $50 billion to subsidize lower mortgage rates, projecting that doing so would stimulate about 500,000 more home sales.
Since October's sales reflect contracts signed in August and September, sales could well fall further amid the fallout from the recent stock market plunge and sinking economy.
Evelyn Krazer, sales manager with Johnson Realty in St. Louis, said sales activity has slowed down to "practically nothing" in recent weeks.
"Everybody's afraid of losing their job," she said. "People who are thinking about moving are holding off."
Global Insight economist Patrick Newport expects sales to fall next month, possibly to the lowest point of the U.S. housing market bust. More Americans are moving in with relatives after losing their homes to foreclosure, he said, as the economy sinks and lenders tighten their standards.
Lenders "are trying to protect themselves by holding cash," Newport said.
Still, other economists are encouraged that sales did not fall below June's sales rate of 4.85 million, the lowest point of the current housing bust.