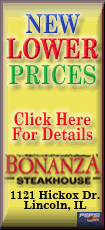 "Russia will cooperate with OPEC to defend its interest," Russian Energy Minister Sergei Shmatko said at a conference in New Delhi on Tuesday, Press Trust of India news agency reported.
"We cannot rule out cutting down of production," he said, according to the report. "In OPEC, they are actively discussing measures to protect current market of oil and reduce production."
Shmatko blamed the steep decline in crude oil prices on recessions in major economies and speculation in the oil market.
"Today's oil prices are not determined significantly by traditional parameters of demand and supply but it is under effect of the whole financial crisis and speculation," he said.
Even after the 13-nation Organization of Petroleum Exporting Countries cut oil production by 1.5 million barrels a day last month crude oil prices have fallen to about $50 a barrel -- a third of their July peak of nearly $150.
"Many of the budgets of oil producing countries have been balanced based on the oil price band of between $70 to 90 per barrel," Shmatko said, according to PTI. "Russian investment has also been budgeted at $70 per barrel."